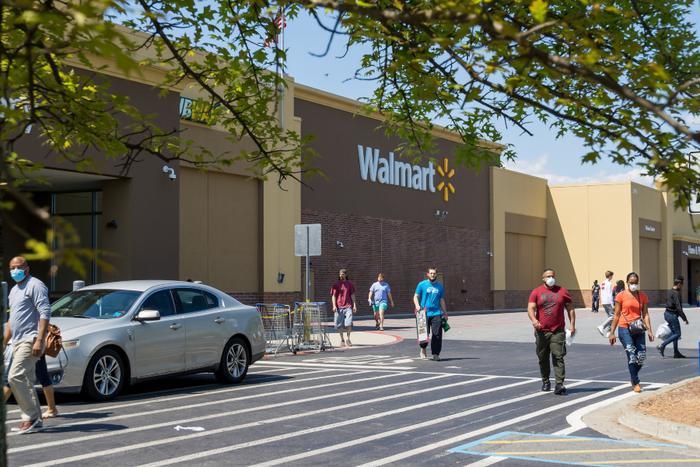 Say hello to "Free Assembly," Walmart's newest attempt to gain the attention of fashion-conscious consumers. 
The product line comes complete with items for both men and women at a $9 to $45 price range, which the big box retailer hopes is a sweet spot and produces more uptake than its previous fashion endeavors.
Starting out, Free Assembly will focus on a fall collection with more than 30 items for women and 25 items for men.
"Customers will discover well-designed, high-quality pieces at prices below other American clothing brands – including a $45 structured blazer with an updated silhouette, a $39 viscose tiered maxi for women and a $30 fishtail parka at a fraction of the price found at specialty retailers," wrote Denise Incandela, SVP Women's Group, Elevated and Online Brands at Walmart. "What I'm most proud of though is the $40 organic selvedge denim that retails at an incredibly low price."
To help Walmart gain some traction in the fashion space, it's tapped Dwight Fenton, who's worked his magic at Old Navy and J. Crew. 
But will it work this time?
The words "Walmart" and "fashion" haven't proven to be a winning combination for the company. Some 10 years ago, it came up with "Project Impact" to try and upgrade the persona of its apparel, but that idea died hard and fast. 
In 2018, the company rolled out four other clothing lines and went on a buying spree of direct-to-consumer labels that included the menswear line Bonobos, the plus-size women's line Eloquii Elements, and ModCloth, which took its cues from indie- and vintage-inspired women's clothing. In 2019, Walmart sold ModCloth and downsized Bonobos. Eloquii is still part of the store's brand lineup.
"Through our ongoing strategy of expanding our assortment for our customers, we've shown that we're serious about establishing Walmart as a fashion destination," wrote Denise Incandela, SVP Women's Group, Elevated and Online Brands at Walmart.
"And, now we're doubling-down to offer customers something they couldn't find at Walmart before – a fashion essentials-inspired brand for both men and women created by our in-house design team."