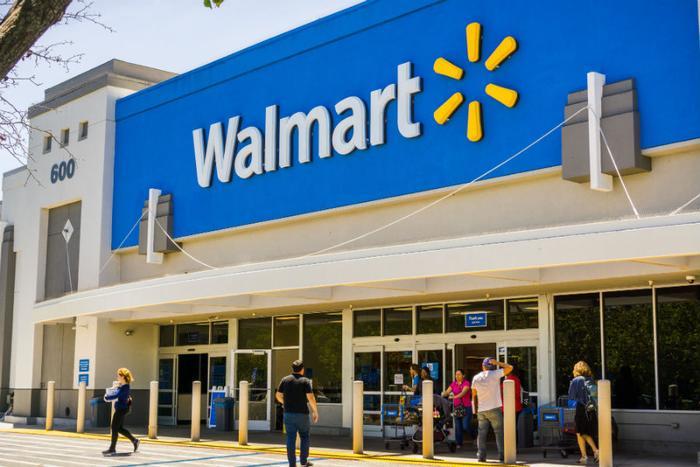 Walmart, the nation's largest retailer, has apparently decided that humans are just as efficient as robots.
The Wall Street Journal cites people familiar with the decision in reporting that Walmart will shelve plans to have robots wander its aisles keeping track of inventory. Instead, it will stick with store employees that the report says were shown to achieve similar results.
Walmart began deploying robots at select stores in 2017. Initial results proved to be positive and the company moved ahead with the project. 
Walmart expanded the use of robots in 2018 and a year later, deployed the machines at more of its stores to carry out specific tasks, such as unloading cargo and scrubbing floors. As recently as a year ago, the retailer appeared to be sold on adding robots to the workforce.
"Smart assistants have huge potential to make busy stores run more smoothly, so Walmart has been pioneering new technologies to minimize the time an associate spends on the more mundane and repetitive tasks like cleaning floors or checking inventory on a shelf," the retailer said in a 2019 statement.
COVID-19's influence
So what happened? Why are the robots heading for the unemployment line? The Journal reports the experiment ended because Walmart discovered different solutions that worked out just as well.
The coronavirus (COVID-19) may also have hastened the robots' demise. The surge in online shopping since the pandemic began apparently requires a human touch for the stores to operate at maximum efficiency.
The Journal reports Walmart now sees the need for more employees to collect online orders and keep up with inventory irregularities.
Not a good look
One source told The Journal that Walmart CEO John Furner was concerned about the optics, questioning how shoppers would react to seeing a robot working in a store. That said, not all robots are getting pink-slipped. The company will reportedly staff its cleaning crews with mechanical workers, who will do their jobs after hours.
As recently as January, Walmart predicted its reliance on robots would grow, putting them in about 20 percent of its stores. A Walmart spokeswoman told The Journal that about 10 percent of stores were using the robot assistants when the company decided to discontinue their use.
"We learned a lot about how technology can assist associates, make jobs easier and provide a better customer experience," she told the newspaper. "We will continue testing new technologies and investing in our own processes and apps to best understand and track our inventory and help move products to our shelves as quickly as we can."