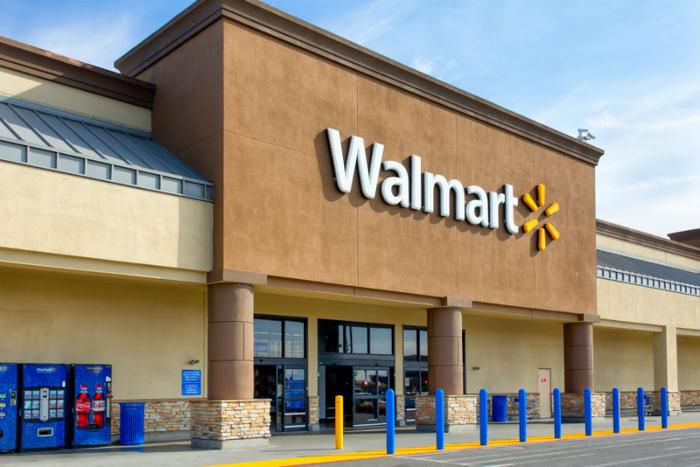 Walmart says it is phasing out paint removal products long criticized by environmentalists as being toxic to humans.
Even though the Environmental Protection Agency (EPA) classifies the products as legal, Walmart says it will stop selling paint-stripping products with the chemicals methylene chloride and N-Methylpyrrolidone (NMP) at U.S. stores, as well as stores in Canada, Mexico, and Central America.
Walmart joins Lowe's, Home Depot, and Sherwin-Williams in taking that step. Walmart says all such products will be removed by February 2019.
The retailer said it is reacting to customers' expectations and notes the company has worked with suppliers and industry groups in other areas of sustainability. Nearly a decade ago it stopped selling plastic children's products containing Bisphenol A (BPA).
Zach Freeze, senior director of strategic initiatives for sustainability at Walmart, says the company has consistently gone "above and beyond" what's legal when it comes to sustainability, a practice that gained the notice of the Natural Resources Defense Council (NRDC).
Environmental groups praise
"Walmart's action to save lives by no longer selling dangerous paint strippers is a significant step forward in protecting public health," said Sujatha Bergen, Policy Specialist with NRDC. "We now live in a nation where retailers like Walmart are acting more quickly to protect public health from these toxics than the EPA."
Walmart's move also won praise from the Environmental Defense Fund, which cited the retailer for being a leader in promoting sustainability in chemical products.
"We applaud this recent step to expand that area of focus and to remove paint strippers with methylene chloride and NMP from store shelves," said Boma Brown-West, senior manager of consumer health at EDF.
Methylene chloride is clear and colorless liquid that emits highly toxic fumes of phosgene when heated to decomposition, according to the National Library of Medicine, part of the National Institutes of Health (NIH). It's assessment of the chemical is that it's a "possible mutagen and is reasonably anticipated to be a human carcinogen."