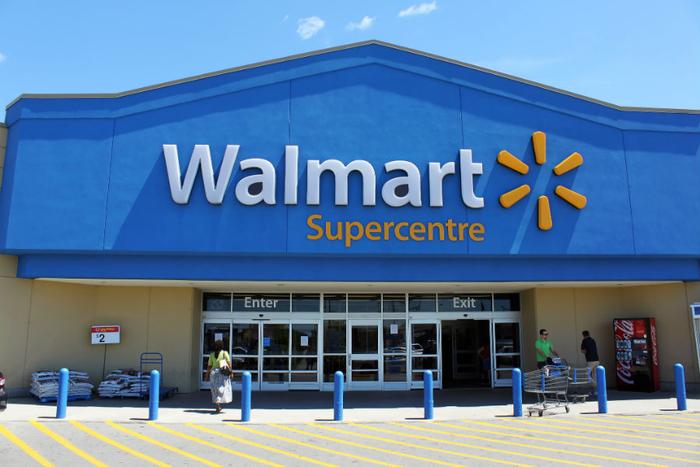 Back in December, GOP members of Congress finally achieved their goal of passing sweeping tax reform, effectively changing how millions of Americans will file their taxes in 2018. Consumer advocates strongly opposed the decision, saying that the changes primarily benefitted the wealthy.
While many of those criticisms are still being expressed loudly, many American companies are celebrating the changes – and some are passing it on to their employees.
On Thursday, Walmart President and CEO Doug McMillon announced that the retail giant would be increasing its starting wage to $11 per hour for Walmart U.S., Sam's Club, Supply Chain, eCommerce, and Home Office hourly associates. The changes are scheduled to go into effect starting in February.
Additionally, Walmart will be providing a one-time bonus to hourly employees ranging from $200 to $1,000 depending on how long the they have been with the company and expanding its paid leave policy to provide 10 weeks of paid maternity leave and six weeks of paid parental leave. McMillon says that the company will also contribute $5,000 to employees who plan to adopt a child to offset associated costs.
"Today, we are building on investments we've been making in associates, in their wages and skills development. It's our people who make the difference and we appreciate how they work hard to make every day easier for busy families," he said.
Keeping up with the competition
While McMillon specifically mentions recent tax reform as an impetus for the change, other factors may also have been a driving force behind the decision.
Back in September, Target announced that it would be raising its minimum wage to $11 per hour, which put it ahead of Walmart at the time. Target CEO Brian Cornell said the decision would help Target "attract new team members" and "provide an exceptional service environment."
By raising its own starting wage, Walmart effectively finds a way to retain its own employee talent and attract new workers with its improved benefits package.
Improving employee satisfaction and customer service will also help Walmart stay competitive against the likes of online retailers like Amazon; the two companies became even fiercer rivals in 2017, and Walmart was able to gain some ground by closing the retail price gap and expanding its own online services.
So, although Walmart estimates that the wage increase and bonus will cost the country around $700 million, the move could prove to be well worth it in the long-run.