---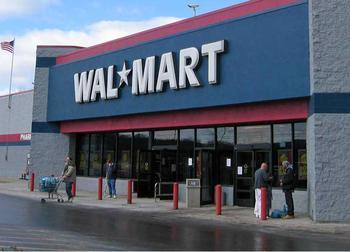 As Amazon.com ramps up for Tuesday's second annual Prime Day – a sort of Black Friday in July – Walmart has served notice it is joining the fight for the consumer's dollar.
The nation's largest retailer has announced it will provide free shipping over the next five days, along with discounts on a wide range of merchandise, in a bid to match Amazon's promotion for Prime members. It is also dropping its normal $50 minimum purchase to receive free shipping.
Prime members, in exchange for their annual membership fee, receive free two-day shipping on all Amazon purchases.
In announcing its free shipping promotion, Walmart also announced discounts on merchandise, including a 55-inch Samsung TV for $299.99, marked down from $369.99. It's selling an iPhone 5S for $149, marked down from $450, and an Acer laptop, regularly $399, is on sale for $299.
The company says these deals will last more than one day but did not say when the sale would end.
Prime Day ready to launch
Amazon, meanwhile, launches its Prime Day promotion Tuesday, featuring deals across nearly all departments and categories. The deals become available at midnight PT.
But to take advantage of the deals, consumers must be members of Amazon Prime, which carries a fee of $99 a year. However, it has been pointed out that Amazon offers a 30-day free trial of Prime, so just about anyone can take part. For its part, Amazon is counting on a large number of people trying Prime to stay with it once the trial period ends.
The holiday shopping site BestBlackFriday.com says some of Amazon's Prime Day deals last July turned out to be better than those offered on Black Friday. But the site's editor, Phil Dengler, says the best deals will probably not be offered throughout the entire day, so consumers will need to check Amazon's site periodically.
---