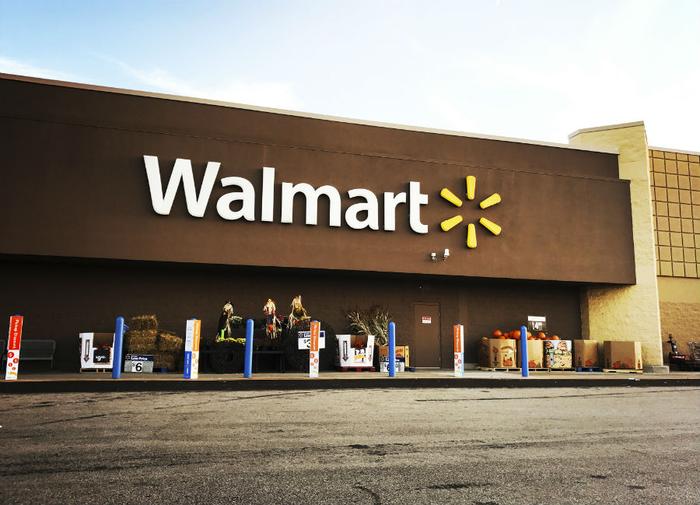 It's National Baby Safety month, and Walmart has joined up with social enterprise company TerraCycle to give consumers a way to recycle their child car seats and get a $30 gift card for doing it.
The new initiative takes place at some 4,000 U.S. Walmart stores from now through September 30. 
"Safety -- especially car seat safety -- is a top priority for Walmart's Baby department," said Melody Richards, Vice President, Walmart Baby, "... so we wanted to use our size and scale to create an event that offered unprecedented access to trade in an outgrown car seat for a gift card -- perfect for using on your baby's next car seat."
And for consumers interested in the program, the process is pretty simple:
Take the car seat to a participating Walmart Supercenter. Any brand of car seat will be accepted.

Bring the car seat to the Customer Service counter.

Collect your $30 Walmart gift card. (Note: There's a limit of 2 gift cards per household and booster seats are not eligible for trade-in.)
What happens to the car seats?
It may be hard to imagine how all the various parts of a car seat can be reused, but every single part has a new life waiting for it in some fashion.
"We break down the seats to their raw components -- fabric, metal, etc. -- and once the seats have been disassembled, the component is then processed further as raw material to make new products," TerraCycle's Sue Kauffman, North American public relations manager, told ConsumerAffairs.
Tom Szaky, CEO and Founder, TerraCycle, put a hard number on the impact of the promotion, estimating that his company expects to divert the plastic equivalent of roughly 35 million water bottles from landfills. 
Is this a one-time thing?
Walmart is home to this specific recycling promotion, but others -- such as Target and Tom's of Maine -- have held similar initiatives in the past.
Kauffman told ConsumerAffairs that there's not always a gift card or coupon payoff. Nonetheless, when consumers are looking to dispose of baby-related items at any other time during the year, TerraCycle offers "Baby Gear Zero Waste Boxes" where parents can purchase a special box for recycling toys, playmats, and other baby things. All they have to do is fill it up and send it in for recycling.