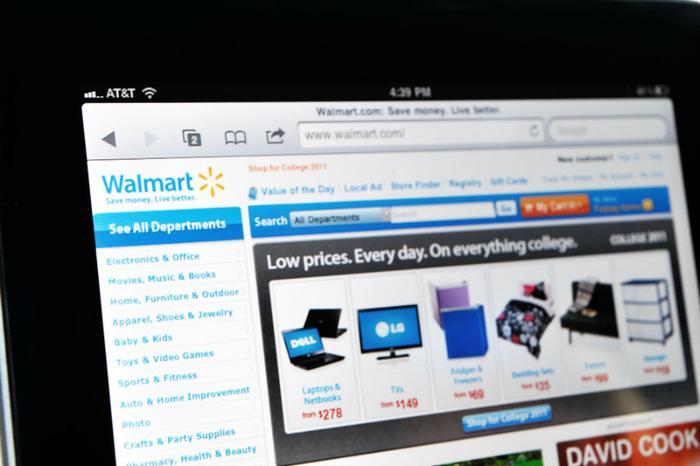 Walmart has announced that it's partnering with subscription-box company Kidbox to launch a subscription box service specifically for baby and children's clothing.
The retailer's online shoppers will be able to purchase as many as six personalized, seasonally appropriate boxes of children's apparel each year. The platform's "stylists" curate each box by taking into account shopper's responses to a short style quiz.
Each box contains four to five items of apparel for around $48. Walmart says the cost of each box is about 50 percent off the suggested retail price for the group of bundled items. After receiving the box, parents can either keep all the items or return everything for a full refund.
Growing its apparel business
The launch of the subscription box for children's clothing joins other efforts by Walmart to expand its online apparel offerings.
Last May, the company announced that it was teaming up with Lord & Taylor to add premium brands to its website. Walmart has also added more than 100 brands to its children's apparel lineup over the past year, including Betsey Johnson, The Children's Place, Kapital K, Levi's, and Limited Too.
"Walmart has done a lot over the past year to establish itself as a go-to retailer for all things fashion, and we're honored to partner with the retailer to expand its kids' assortment online, while also saving parents time and offering them the value and convenience of a stylebox," said Miki Berardelli, Kidbox CEO, in a statement. "At Kidbox, we pride ourselves on understanding kids' fashion preferences while also creating moments for them to learn about the importance of giving back," she added.
Competing with Amazon
Walmart's new partnership with Kidbox comes just a few months after Gymboree declared bankruptcy and said it planned to close 800 Gymboree and Crazy 8 stores.
Walmart and other retailers are continuing to shift their strategies in an effort to compete with Amazon, as well as fill the void left by retailers who were unable to adapt to changing consumer preferences.
"Our partnership with Kidbox enables us to round out our offering with additional national and premium kids' brands," said Denise Incandela, head of fashion for Walmart's e-commerce business in the U.S.