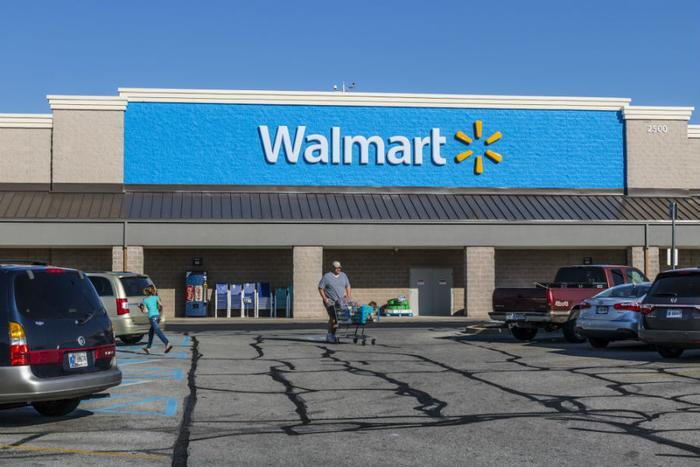 Walmart said on Tuesday that it will be limiting sales of guns and ammunition in the wake of a series of deadly shootings.  
In a company memo, Walmart announced that it will cease sales of short-barrel rifle ammunition and handgun ammunition after it's current inventory is gone. The retailer will also end handgun sales in Alaska, which will mark Walmart's "complete exit from handguns."
Walmart CEO Doug McMillon said the chain's decision to reduce sales of guns and ammunition was spurred by a mass shooting at a Walmart store in El Paso, Texas, as well as an incident just a few days earlier at another location in Southaven, Mississippi.
"In a complex situation lacking a simple solution, we are trying to take constructive steps to reduce the risk that events like these will happen again," he said. "The status quo is unacceptable."
Still catering to hunters and sportsman
While Walmart will be halting the sale of certain types of ammunition, the retailer said it will continue to "treat law-abiding customers with respect" with a "very non-confrontational approach." 
"Our remaining assortment will be even more focused on the needs of hunting and sport shooting enthusiasts," McMillon said.
Going forward, the retail giant is asking shoppers not to openly carry firearms at any of its stores, including those located in states that allow open carry. 
Walmart is also urging Congress to develop "common sense" gun safety measures in light of recent incidents, which have included mass shootings in Dayton, Ohio, and Midland and Odessa, Texas. 
"We encourage our nation's leaders to move forward and strengthen background checks and to remove weapons from those who have been determined to pose an imminent danger," McMillon said. "Congress and the administration should act. Given our decades of experience selling firearms, we are also offering to serve as a resource in the national debate on responsible gun sales."