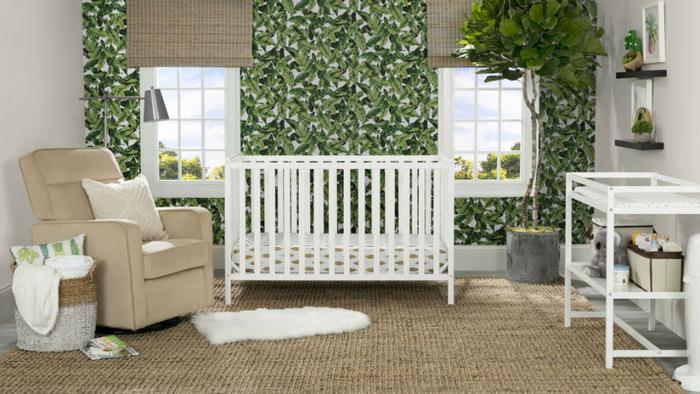 Just weeks after the last Babies "R" Us store closed its doors, Walmart is ramping up its assortment of products geared towards new parents.
Last week, the Bentonville, Arkansas-based retailer updated its website to include a larger selection of baby products.
Walmart said searches for baby and/or nursery items on its website have increased nearly 40 percent within the past year. In an effort to fill the void left by Babies "R" Us, the company has added more than 30,000 baby-themed items to its website.
With the help of a new "shop by style" tool, consumers shopping for baby gear on Walmart.com can choose from six curated baby collections: wanderlust, boho chic, mid-century modern, baby boy, baby girl, and gender-neutral nurseries Shoppers can also narrow their search to a specific area or need, such as storage, nursing, or diaper changing.
"Having to shop for the nursery as a first-time parent can be overwhelming,'' Lauren Uppington, Walmart eCommerce U.S. vice president and general manager for baby, said in a blog post. "That's why we wanted to make it as easy as possible for new parents to shop for everything they need for their babies' nurseries.''
Hitting the summer baby boom
Uppington said Walmart timed the introduction of these new shopping features for families for mid-summer because it has historically been "when most babies are born."
"It also follows efforts to create a new in-store experience in the baby department in more than 2,000 stores across the country," she said in a statement.
The retailer's push into the baby business follows other changes to its online shopping experience. In May, Walmart added high-end items to the fashion section of its website in the hope of becoming a "fashion destination" for shoppers. The company also made changes to the home categories on its site.
Several other retailers have set out to pick up where Toys "R" Us and Babies "R" Us left off.
Earlier this year, Target expanded its private-label brand Cloud Island with more diaper bags and crib sheets. BuyBuy Baby offered to help consumers with Babies R Us gift registries recreate them at its stores.