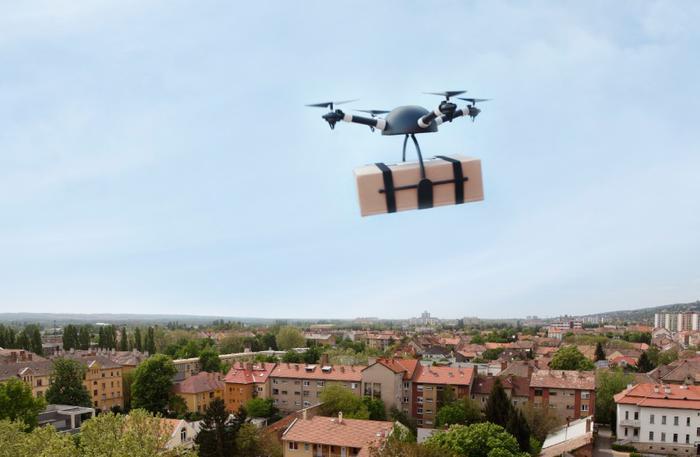 Walmart has teamed up with on-demand drone delivery company FlyTrex to test a program through which consumers can get grocery and household essentials delivered via an automated drone. 
The retailer started piloting the program in Fayetteville, N.C. on Wednesday. Walmart said FlyTrex drones are controlled over the cloud using a smart and easy control dashboard. 
"We know that it will be some time before we see millions of packages delivered via drone. That still feels like a bit of science fiction," said Tom Ward, Walmart's senior vice president of customer product, in a blog post. 
Through the pilot, Ward said the company is hoping to gain insight into how the program would look when implemented on a larger scale. Walmart, like other retailers, is currently attempting to expand its pickup and delivery services amid the ongoing COVID-19 pandemic. 
"At the end of the day, it's learnings from pilots such as this that will help shape the potential of drone delivery on a larger scale and, true to the vision of our founder, take Walmart beyond where we've been," Ward said.
Amazon also testing drone delivery
Last week, the Federal Aviation Administration gave Amazon approval to begin using drones for commercial package delivery. The agency said it's confident in Amazon's drone operating and safety procedures. 
"The FAA supports innovation that is beneficial to the public, especially during a health or weather-related crisis," the agency said.