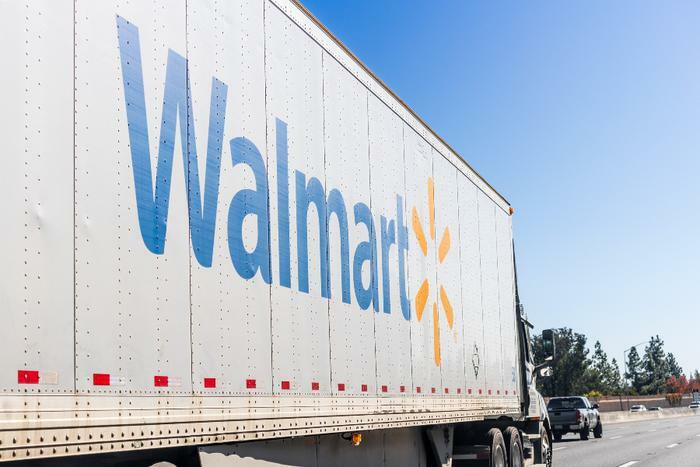 As the last holiday season graphically illustrated, the pandemic has created bottlenecks and delays when it comes to delivering consumer purchases. Walmart has announced plans to alleviate that.
GoLocal is a new delivery service that will be operated by the world's largest retailer. But in a twist, the drivers will deliver purchases from other local retailers, not just Walmart. The company said it will be a "white label" service, meaning its vehicles will not carry the Walmart logo.
Operations are expected to begin by the end of this year, meaning the service may be available during the holiday season. There will be several delivery options, from two-hour to two-day delivery.
Walmart plans to leverage its significant footprint in the U.S. to operate the new service. It will use a combination of Walmart employees, gig workers, and even other delivery companies to make the actual deliveries.
"In an era where customers have come to expect speed and reliability, it's more important than ever for businesses to work with a service provider that understands a merchant's needs," said John Furner, president and CEO of Walmart U.S. "Walmart has spent years building and scaling commerce capabilities that support our network of more than 4,700 stores and we look forward to helping other businesses have access to the same reliable, quality and low-cost services."
Building on its delivery experience
Company officials say GoLocal is built on the experience and success of the delivery service that Walmart operates at more than 3,000 stories. After ramping up, the service is expected to employ drones and autonomous vehicles to move purchases to consumers' homes.
Amazon launched a shipping and delivery service in 2018 but suspended it last year. However, the online retailer operates a fleet of vans to make deliveries to Prime customers.
Walmart executives made a point of noting that GoLocal will be a resource for local, independent businesses that may lack the resources to deliver purchases immediately. They say it could be especially useful for purchases that are of an irregular size or shape.
"We've worked hard to develop a reliable last-mile delivery program for our customers," said Tom Ward, senior vice president, last mile, Walmart U.S. "Now, we're pleased to be able to use these capabilities to serve another set of customers, local merchants.