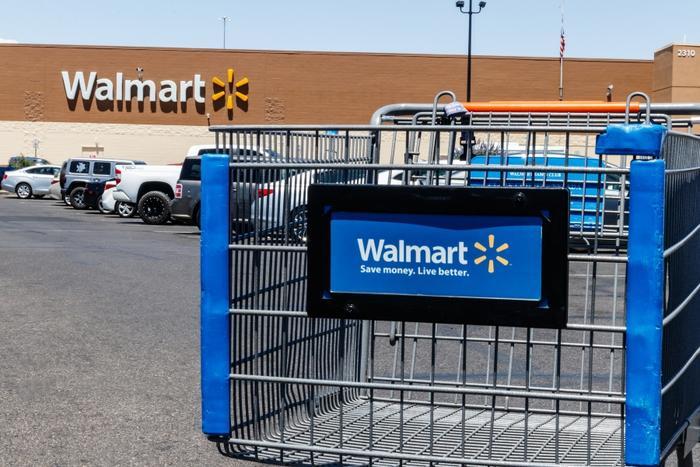 With the coronavirus continuing to drive up demand for items such as toilet paper and disinfectant wipes, Walmart has hired more than 100,000 new workers in the past three weeks. 
In mid-March, Walmart announced that it was looking to fill 150,000 positions.
"We'll easily hit the 150,000," Dan Bartlett, Walmart's executive vice president of corporate affairs, told CNBC's Courtney Reagan. "We'll do an assessment to see if we need to do more."
Providing fall-back job opportunities
While most of the jobs are temporary, about 10-15 percent are permanent, Bartlett said. Most employees are working for Walmart in order to make ends meet "until their traditional jobs come back online," he said.
"People are keeping their eye on the horizon to see when industry and when the economy will crank back up. But in the meantime, they're providing a critical service, and we welcome them with open arms," Bartlett said. 
Walmart said Thursday that demand has remained strong since the beginning of the coronavirus crisis. Bartlett said paper goods "are still under pressure," adding that the retailer is selling enough toilet paper over a five-day period to allow every U.S. citizen to have their own roll. 
The company said that while toilet paper continues to fly off shelves, other products have also risen in popularity.
"All the do-it-yourself types of items like hair coloring and beard trimmers are selling quite well," he said. "Sewing machines are flying off the shelf as well because a lot of people are selling and making their own masks at their house."