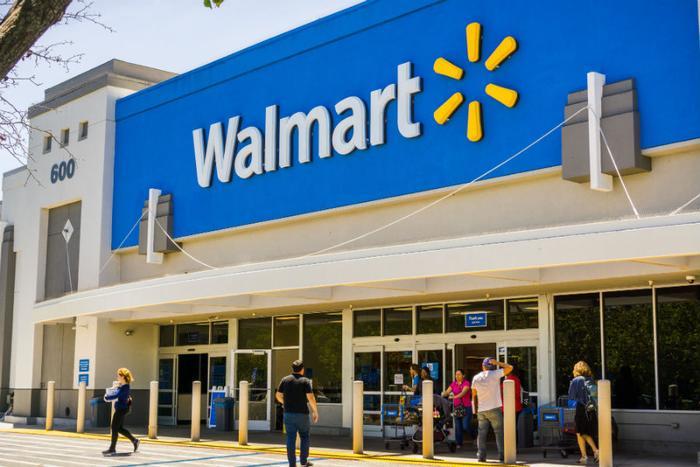 Walmart is getting a jump on Black Friday by rolling out holiday shopping deals before Halloween.
In announcing its move, the retailer points out that there are fewer shopping days between Thanksgiving and Christmas because of a quirk in the calendar. Black Friday falls on November 29, leaving 25 days before December 25.
"Saving our customers time is also paramount at this time of year, especially with fewer days to get ready for big family meals, parties and gift-giving," said Steve Bratspies, executive vice president and chief merchandising officer, Walmart U.S. "We're making sure this season is the easiest yet for our customers with nine tech-enabled ways to shop for everyone on their list – when and how they want."
Walmart will begin revealing its holiday shopping deals on October 25. Called the "early deals drop," the promotion will be available online.
Earliest ever
Walmart says October 25 is the earliest any major retailer has begun rolling out its discounts that are normally reserved for the days leading up to Black Friday. It promises deals on electronics, gaming, toys, home, and sporting goods.
In a preview, Walmart says consumers can expect to see savings on the BouncePro 7-foot My First Trampoline, the Faberware 3.2 quart digital oil-less fryer, and an array of TV sets.
At the same time, Walmart says it is introducing new technology to make shopping easier and simpler. Among the new features for the holiday season are:
Gift Finder: A new way to search for gifts on Walmart.com, with gift options for 40 different types of gift recipients. Customers provide information based on the recipient and their price range and are served up personalized recommendations so they can choose the best gift for anyone on their list, even the hardest to shop for.

Scannable Toy Catalog: Customers using iOS devices can use their phones to shop for the hottest toys of the season right from the pages of Walmart's seasonal toy catalog. 

Free NextDay Delivery: Customers can order from up to hundreds of thousands of eligible items and have them delivered to their house the very next day without a membership fee.

Expanded Check Out With Me: This feature is now available in all Walmart Supercenters, allowing customers to avoid lines at the register and check out with an associate right where they are shopping, like in Santaland in the garden center, the electronics department or near the registers.
Competing with Target's new association with Disney, resulting in Disney stores in 25 Target locations, Walmart is also putting new emphasis on in-store experiences. Over the next few weeks, Walmart says it will host themed events from some of this year's popular movies, including Pokemon, Star Wars, and Frozen 2.