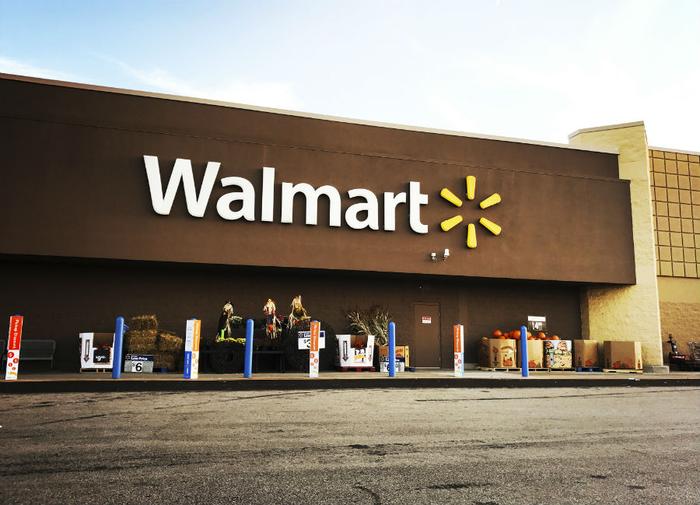 The grocery delivery wars are heating up.
Walmart has fired the latest shot, announcing that it will expand its fledgling grocery delivery service from its current six markets to more than 100 metro areas -- covering 800 stores -- by the end of this year.
The retailer estimates that will make 40 percent of U.S. households eligible for its grocery delivery service.
Size matters
Greg Foran, CEO of Walmart U.S., says the company is making the leap with the aid of new technology. He says when it comes to ramping up home delivery service, size matters.
"We're serving our customers in ways that no one else can," Foran said. "Using our size and scale, we're bringing the best of Walmart to customers across the country."
Home delivery has emerged as a key marker in grocery competition. When Amazon purchased Whole Foods last year, it announced plans to deliver food items to its Prime members. It has rolled out in four markets -- Austin, Cincinnati, Dallas, and Virginia Beach -- with plans to expand throughout 2018.
Target recently purchased Shipt, a grocery delivery service, and in February it launched same-day deliveries in key markets in Florida. Target plans to add more markets during the spring.
Extra costs
Home delivery for both Amazon and Target require a membership fee. Walmart says its home delivery service will require a $9.95 fee and a $30 minimum order.
To get home delivery, consumers will place orders online at Walmart.com/grocery or use the Walmart Grocery App. Prices, the company says, will be the same as for items found in Walmart stores.
When an order comes in, a personal shopper will take the list and fill a shopping cart with the requested food items, which are then delivered to the customer's door. Walmart says the new delivery service is separate from its current Online Grocery Pickup service, which is now available at 1,200 stores.
Tom Ward, Walmart's vice president for digital operations, notes that 90 percent of consumers live within 10 miles of a Walmart store. As the home delivery service expands, he says more people will be able to save both time and money without leaving home.