---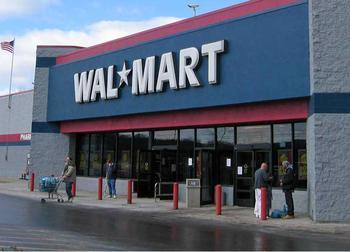 Consumers seem to want to spend less time in the supermarket and any number of companies are harnessing technology to make that chore easier.
Walmart has taken a slightly different approach than Amazon and other specialized delivery services. It allows customers in certain markets to send in their grocery orders and then pull up to a nearby Walmart store, where their purchases are waiting at the curb.
The company says the curbside service has been successful enough that it is being expanded. It is now available in a total of 30 U.S. markets.
The latest additions are Kansas City, Mo.; Boise, Idaho; Richmond, Va.; Virginia Beach, Va.; Austin, Tex.; Charleston, S.C.; Provo, Utah; and Daphne, Ala.
Positive feedback
"Customers tell us they're excited about online grocery because they're putting the time they're saving back into meaningful parts of their lives (like spending time helping their kids with homework or having a date-night with their spouse)," Walmart vice-president Michael Bender writes on the company blog.
"They have the option of shopping whenever and wherever they want – adding to ongoing lists all week, or placing a quick order through our mobile app – putting them in control of the entire process, all the way down to when they pick up. Even better is that our grocery pickup service is 100% free to use."
According to Walmart, 90% of curbside delivery users have used the service in the past, suggesting they find it useful. The orders are filled by store personnel specifically assigned to the task.
To use the service, consumers fill their basket online, using their computer or mobile app. Orders placed by 10 a.m. are available for pickup the same day.
Walmart rolled out the curbside pickup service last September.
---