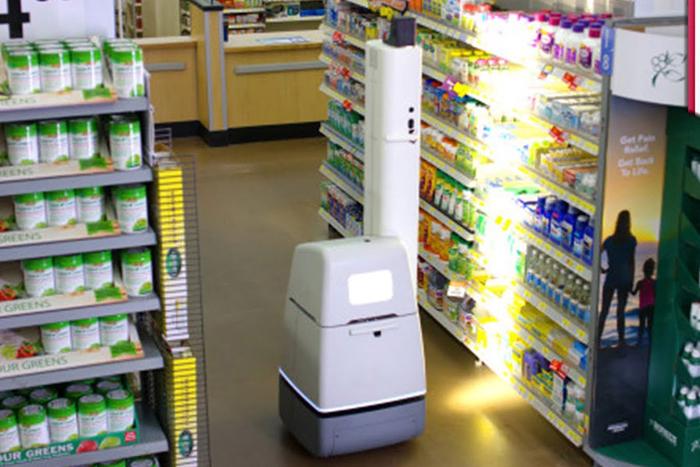 Certain California, Pennsylvania and Arkansas Walmart shoppers may encounter a surprise in the form of a two-foot tall, mobile machine scanning the inventory. 
How well do these robot workers navigate the often chaotic environment that is Walmart? Customer feedback has yet to surface online, and the robot's creators say the store is not ready to publicly disclose the actual store locations deploying their robot workforce. 
According to Bossa Nova Robotics, testing is going well. The robots have not hit anybody. 
"We have been hit by shopping carts driving into us but we have never had a collision that was initiated by the robot," Bossa Nova Robotics CEO Martin Hitch tells ConsumerAffairs. "That's testament to the way we developed this." 
Hitch feels early test results indicate that Walmart is a good fit. Shoppers are typically curious when they see the robot and then go about their day, he says. 
Walmart recently announced that it was deploying the shelf-scanning robots to a total of 50 locations, news that helped Bossa Nova raise an additional $17 million from investors.
Job security for Walmart's human employees
A staggering 1.5 million Americans work at Walmart, representing one percent of the country's working population. The retailer has told the public that its experiments with robots (and potential implementation) will not replace any human's job. 
Hitch agrees, adding that the point of a shelf-scanning robot is to help employees do their jobs quickly and more efficiently.  
"We're capturing more data than has ever been captured before in the stores. And as a result, we're creating many more paths to keep those stores optimized. It's all about the shopping experience. We use the data to improve the shopping experience."
Bossa Nova Robotics was born out of Carnegie Mellon University's Robotics Institute, a division of the university's computer sciences school. When the company was still developing prototypes, Hitch says he quarried different industries to gauge business interest in robots. 
He remembers receiving an emphatic response from retailers, who wished the process of scanning inventory and organizing the front end of the store could be automated. 
Robots are already part of the workforce for many companies, but they're typically bolted down and working behind the scenes in a factory. Bossa Nova's robot is unique in that it can be seen by consumers. "We operate around people. There is inherent risk in that on the surface," Hitch acknowledges.
Given their ability to record images and capture data, the robots naturally may spark concerns about customer privacy. 
"The reality there is that you would have to try and get in between the robot and the shelf to even be caught in the images," Hitch says. "Before you even get close to the robot, it stops and turns the lights off."