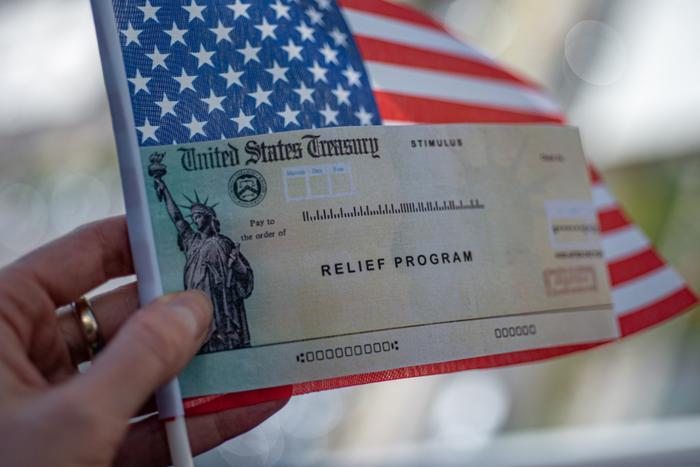 On Thursday, Walmart CEO Doug McMillon called on congressional leaders to get a stimulus deal done soon in order to help families and small businesses amid the ongoing COVID-19 pandemic.
Lawmakers on both sides of the aisle have yet to resolve disagreements on the terms of another stimulus deal, but McMillon says the time for reaching an agreement is now. 
"For both sides, I think what they need to keep in mind is that there are Americans that need them that don't really care about politics, aren't really tied up in this election, and they just need some help," he said on CNBC's "Squawk Box." "Doing nothing is not the first and best option."
Americans still struggling
So far, Democrats and Republicans have been unable to settle on the terms of a new stimulus deal. Republicans recently countered a Democrat-backed $2.2 trillion measure with a deal that would be worth $1.6 trillion. House Speaker Nancy Pelosi says measures offered by the GOP fall "significantly" short of what Americans need. 
McMillon says Congress needs to go ahead and agree to a measure soon, even if they need to tweak it over time. He said that judging from consumers' shopping behaviors, many families are still struggling under the impact of the pandemic.
"Not everyone's in the same camp," he said. "There are people that are still at home, who are spending money on their home and doing things to redecorate and those kinds of things. But there are other people that are struggling paycheck to paycheck – if they have a paycheck – and so many people are unemployed that we're seeing that pressure as well."
The Senate is reportedly planning to vote on a coronavirus aid package this month. Senate Majority Leader Mitch McConnell (R-Ky.) says the Republican-favored deal contains $300 billion in aid for state and local governments, $400 per week in extra unemployment benefits until January, direct payments of up to $1,200 for adults and $1,000 per child, and liability protections for businesses.