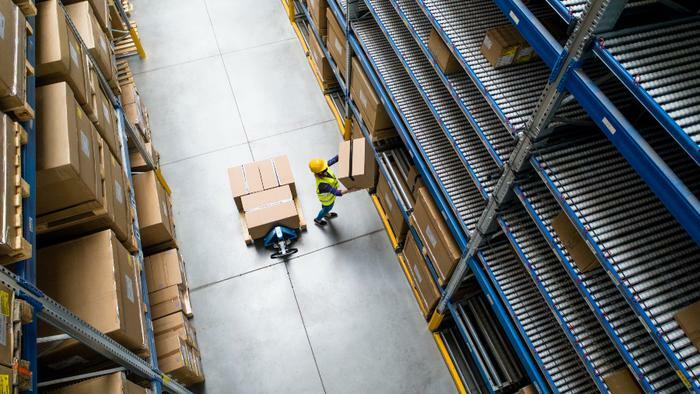 Walmart has announced that it will give weekly bonuses to warehouse workers who put off taking a vacation in August. The retailer is striving to ensure a smooth flow of warehouse operations through the holiday season, according to the Wall Street Journal. 
Some full-time workers have been offered $200 extra per week, and others have been offered as much as $500. The bonus will vary based on the facility's location and the worker's job type, according to a Walmart spokesman. Workers started receiving bonuses this month, and they'll continue receiving them through the fiscal year. 
Walmart, which has 1.6 million workers, said its distribution warehouses "continue to see high volume as we are preparing for peak season," a company spokesman told the Journal. 
Perks and pay raises in a tight labor market
Walmart's decision to add weekly bonuses is seen as an effort to keep business running as normally as possible in a tight labor market with lingering COVID-19 concerns and stretched supply chains. Other large retailers have announced new perks and pay bumps for the same reasons. 
In April, Amazon announced $1,000 hiring bonuses and pay raises for many of its hourly workers. This week, CVS announced that it would raise its hourly minimum wage and eliminate education requirements in an effort to attract and retain employees. CVS said incremental increases to hourly rates will start this month.
In July, Target announced that it would be giving each of its roughly 340,000 hourly workers a $200 bonus as a way of showing appreciation and recognition for continuing to "show up bigtime." Target also announced this week that it will offer employees a debt-free college education starting this fall. Walmart had already announced a similar education program. 
Walmart's distribution and fulfillment center workers already have higher pay than store associates, making an average of $20.37 per hour. Earlier this year, Walmart said it planned to give about 425,000 workers raises.