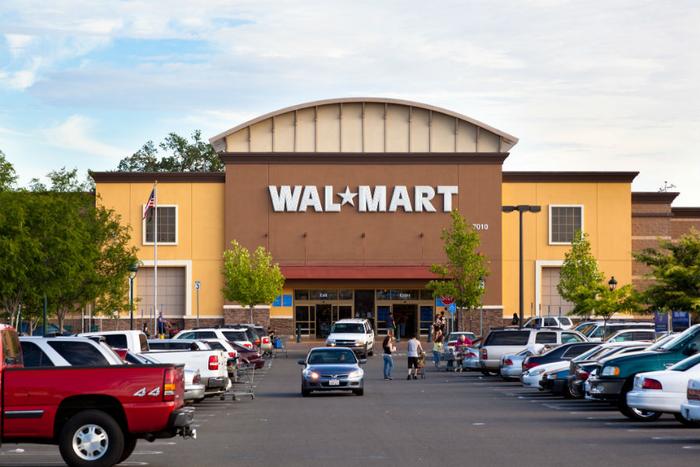 As thanks for the hard work its associates have put in during the pandemic, Walmart will be treating them to a day off on Thanksgiving. The retailer announced that it will be closing all of its Walmart and Sam's Club locations.
"We know this has been a trying year, and our associates have stepped up. We hope they will enjoy a special Thanksgiving Day at home with their loved ones," said John Furner, President and CEO of Walmart U.S. "We are certainly thankful to our people for all of their efforts."
Walmart stores and Sam's Club locations will operate during normal hours on Wednesday, Nov. 25, but the company said that store and club hours for Friday, Nov. 27, will be shared at a later date.
The move signals a huge shift for the retailer. Walmart has not been closed on Thanksgiving Day since back in the late '80s. The move also follows a trend started in 2019 when Costco, Lowe's, Marshalls, T.J. Maxx, and others took the initiative to give its workers the day off.
Preventing a potential health hazard
Walmart didn't come right out and say it, but the downside of packed stores in the middle of the coronavirus menace had to be a factor. 
"This year, the decision for retailers is about much more than company values or even bottom lines," said Ben Unglesbee of Retail Dive.
"With COVID-19 still racing through the U.S., and some top experts predicting a potentially dire fall and winter in terms of the virus' spread, it's a safety issue for both customers and employees. Customers packing into stores for sales during the all-important holiday shopping weekend present a potential public health hazard."
Walmart passes extra gravy to its employees
Walmart also announced on Wednesday that it's passing out another special cash bonus to store, club, distribution center, and fulfillment center associates for their dedication to serving customers, members, and communities during the pandemic. 
Bonuses will range from $250 for part-time hourly and temporary employees to $300 for full-time hourly associates. Drivers, managers, and assistant managers in stores, clubs, DCs, FCs, and Health & Wellness will also receive a bonus. All told, the bonuses will add up to about $428 million.
"Our associates have been working at an incredible pace, they've solved problems, and they've set an amazing example for others," complemented Furner. "To further appreciate their incredible work, we are pleased to share another special cash bonus this summer."