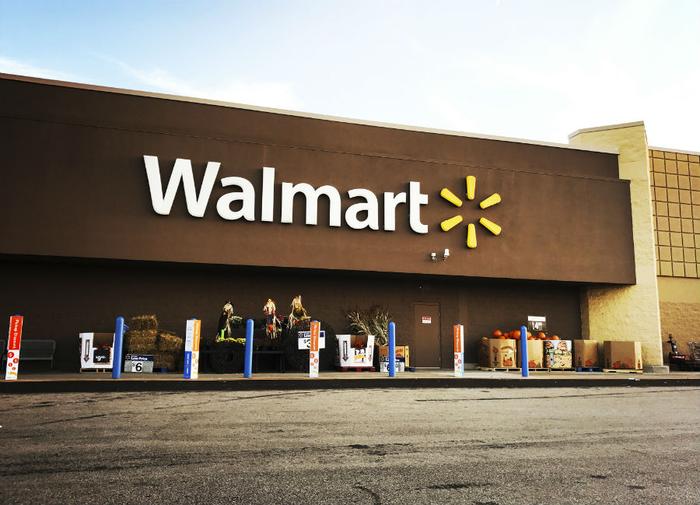 Walmart has teamed with Capital One to launch a co-branded credit card and a store charge card just for Walmart purchases. Both cards will be available September 24. Customers may apply for the card at Walmart.com, by using the Walmart app, or at CapitalOne.com.  
If new cardholders sign up for Walmart Pay or already have an account, they can add their card to the Walmart app to use for in-store purchases and on Walmart.com so they won't have to wait to receive the actual card. 
The credit card provides unlimited 5 percent cash back on purchases at Walmart.com, inclusive of grocery pickup and delivery. It provides 5 percent back on in-store purchases when using Walmart Pay for the first 12 months after approval as a special introductory offer. 
The card also provides 2 percent back on Walmart store purchases after the introductory offer, as well as 2 percent on restaurant and travel expenses. It pays 1 percent back on all other purchases and carries no annual fee and no foreign transaction fee. Rewards can be redeemed at any time for travel, gift cards, and for purchases on Walmart.com.
"Walmart's mission has always been to help customers save money so that they can live better, and our new credit card program—which both helps customers earn more when paying for things in and outside of Walmart, and offers many other incredible benefits—is squarely aligned with that mission," said Daniel Eckert, senior vice president, Walmart services and digital acceleration.
Growing competition among rewards cards
The introduction of the credit card marks yet another escalation in the growing competition to sign up credit card customers. In August, J.D. Power and Associates reported that the competition is almost overwhelming for consumers, who have to constantly scan the marketplace for the best value.
"The average credit card customer today has roughly 16 different benefits available, yet only about one-third of customers say they completely understand all of the benefits available to them," said John Cabell, director, Wealth and Lending Intelligence at J.D. Power. 
As credit card companies have ramped up the rewards to win over customers, consumers have reported increased customer satisfaction, enjoying cash back on purchases and increased rewards for travel. But J.D. Power reports that consumers are now having a hard time processing it all.
The report concluded that credit card issuers need to do a better job of helping consumers understand the benefits that the cards provide. 
Daniel Mouadeb, senior vice president and head of Walmart partnership at Capital One, said the bank is harnessing technology to help the card's users to get the most out of the rewards it offers. He says the card offers simple, intuitive digital tools that help people get more from their money.