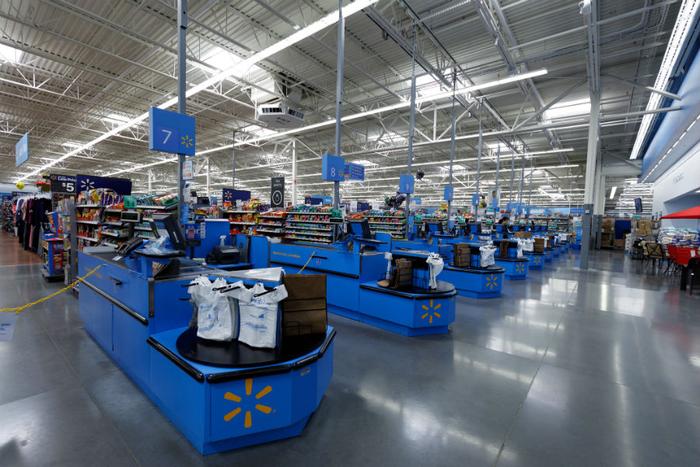 The end of a long-running class action lawsuit involving the lack of seating for Walmart cashiers could be near now that Walmart has agreed to pay $65 million as part of a proposed settlement.
The suit, originally filed by former Walmart employee Nisha Brown in 2009, alleges that the retailer has been in violation of a 2001 California wage order that determines employees must be given "suitable seats when the nature of the work reasonably permits."
If approved, about 100,000 current and former California Walmart cashiers are eligible to receive a portion of the payout, depending on how long they were employed, The Los Angeles Times reported on Friday.
Walmart's counterargument
Walmart doesn't agree that it's in the wrong regarding the matter. The retailer has maintained that the nature of work as a cashier doesn't permit cashiers to sit down.
The Bentonville, Arkansas-based company has argued that cashiers need to move around to greet customers, stock shelves, and bag items. Among other reasons, the company says cashiers are less efficient when they sit down, customers prefer standing cashiers, and providing seating to cashiers would lead to a loss of revenue, according to the LA Times.
As part of the settlement, Walmart will commit to beginning a pilot program that would provide stools to cashiers "who express a desire to use them." The retail giant would also promise not to discriminate or retaliate against workers who choose to sit down.
"Both sides are pleased to have reached a proposed resolution," Walmart spokesman Randy Hargrove said in a statement, noting that a judge still has to approve the settlement amount.
If approved, any California cashier employed by Walmart between June 11, 2008 and the date the settlement is approved would be eligible to claim part of the settlement money.