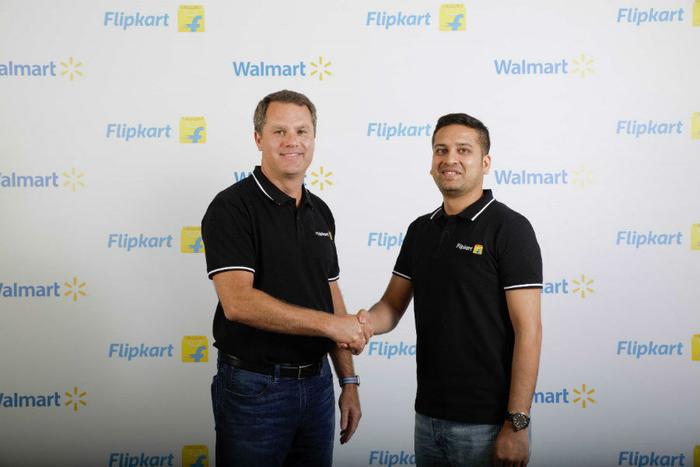 Walmart has reached a deal to buy Flipkart, the largest e-commerce retailer in India, for $16 billion dollars. The partnership will give Walmart a 77 percent stake in a rapidly growing market which is currently comprised of 1.3 billion people.
Softbank, one of Flipkart's biggest investors, held an earnings presentation on Tuesday and let news of the deal slip slightly early.
"Walmart is purchasing Flipkart," Softbank CEO Masayoshi Son said during the presentation (speaking in Japanese with translation provided by a SoftBank representative). "Last night there was the official announcement."
After being handed a note that said the announcement had not yet been confirmed, the CEO backpedaled a little. "With regards to Flipkart, it's not officially announced yet. Maybe I should not have mentioned that … Well, I can't take it out!" he said.
Announcement confirmed
Earlier today, Walmart made the official announcement. In a statement, the Arkansas-based company said the partnership represents a "significant opportunity to partner with local leader" in a key growth market.
The partnership will be supported by Walmart, Tencent, Tiger Global, and Microsoft.
"India is one of the most attractive retail markets in the world, given its size and growth rate, and our investment is an opportunity to partner with the company that is leading transformation of eCommerce in the market," said Doug McMillon, Walmart's president and CEO.
"As a company, we are transforming globally to meet and exceed the needs of customers and we look forward to working with Flipkart to grow in this critical market. We are also excited to be doing this with Tencent, Tiger Global and Microsoft, which will be key strategic and technology partners."
The deal gives Walmart more power over Amazon in its ongoing battle for e-commerce supremacy. As we previously reported, Amazon put in a competing offer to buy Flipkart earlier this month.  
However, Flipkart's board reportedly believed regulatory hurdles could ensue in an Amazon-Flipkart deal since Amazon is India's No. 2 online retailer and Flipkart's primary competitor.
The Flipkart-Walmart deal is the largest-ever in e-commerce, according to data compiled by Bloomberg.