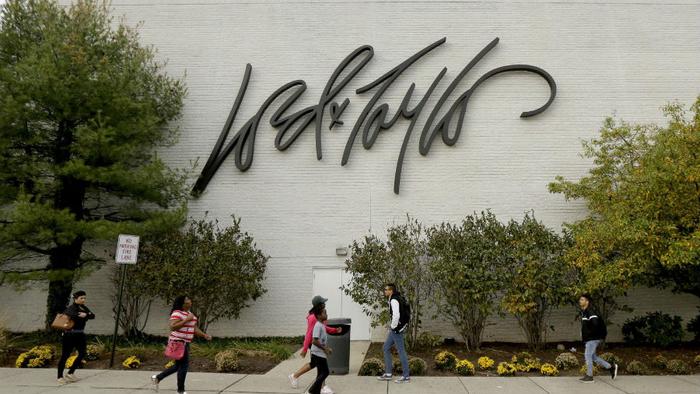 Walmart has announced that it's adding high-end items to the fashion section of its website as part of a site upgrade first teased back in April.
Consumers will soon see two different categories on the fashion section of Walmart's website: Premium Brands and Walmart's Everyday Brands.
The company's Premium Brands section will include offerings from more than 125 Lord & Taylor brands, including Tommy Bahama, Vince Camuto, Miss Selfridge, and Lucky Brand. A separate tab will house Walmart's Everyday Brands, which will be "part of Walmart.com's broader fashion destination."
The assortment of Lord & Taylor products available at Walmart.com will include men's, women's, and kids' clothing, as well as shoes, accessories, and jewelry. The range of offerings will be updated "regularly," the company said.
"We want each category to feel like you are shopping a specialty store," said Marc Lore, president and CEO of Walmart's U.S. e-commerce business, adding that similar partnerships with other apparel brands are planned for later this year.
Competing with Amazon
Walmart and Lord & Taylor first announced their partnership last November. The Bentonville, Arkansas-based retailer said at the time that it wanted to turn its website into a "premium fashion destination."
"We see customers on our site searching for higher-end items, and we are expanding our business online to focus on adding specialized and premium shopping experiences, starting with fashion," said Denise Incandela, the head of fashion for Walmart US e-commerce.
Walmart says the new shopping experience will be rolled out "in the coming weeks."
"The new experience is aligned with how customers shop the category, with editorial elements that inspire customers to browse and buy, and has already generated positive customer response," Incandela said in a statement on Tuesday.
"The next step is the launch of the Lord & Taylor flagship store, which introduces exciting new premium brands to our customers," she added.
Adding new retail brands and products to its website will help Walmart compete with Amazon, which is poised to surpass Walmart to become the number one apparel retailer in the country later this year.