---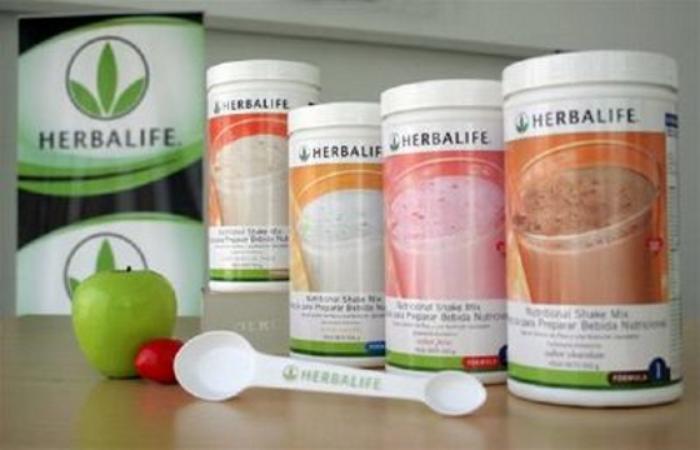 Persian Square Capital Management founder Bill Ackman once again took on the role of consumer advocate today, presenting what he called evidence that Herbalife engages in massive fraud and should be shut down.
Ackman has spent the last 18 months on the attack, claiming Herbalife – a nutritional supplement maker that sells its product through multi-level marketing – is a Ponzi scheme that preys on the poor and desperate.
In what he called "the most important presentation of my life," Ackman introduced undercover investigator Christine Richard, a former Bloomberg News reporter whose team joined a number of Herblife's "nutrition clubs." She presented audio, video and documents that Ackman says show the company's true purpose.
From the start Ackman, who placed a massive short bet against Herbalife in December 2012, has claimed that Herbalife is not trying to sell product so much as drive distributors to recruit more people to market the products. He said the nutrition clubs were "a mini-Herbalife pyramid."
Selling business opportunities
"They are not selling weight loss in these clubs, they are selling a business opportunity," he said.
In particular, Ackman claims Herbalife is targeting Hispanic and other ethnic consumers. Among the slides in his presentation was a document he described as a 2008 internal Herbalife strategy document showing company sales leveling off in non-ethnic markets. However, it projected sharp growth in Hispanic and Korean markets.
"Herbalife targets affinity groups who work hard and don't complain," Ackman said. "It's a tragedy. They don't realize they're being defrauded."
To say that Ackman has been a relentless critic of Herbalife is a serious understatement. During the presentation, a sometimes emotional Ackman revealed that he had spent $50 million visiting 140 nutritional clubs all over the world, assigning Persian Capital lawyers to provide legal oversight of the investigation.
Wall Street not impressed
Wall Street apparently wasn't impressed. Monday, when Ackman announced on national television that his presentation the next day would bring down the company, Herbalife stock dropped sharply. But by midway through Tuesday's presentation, Herbalife stock had regained what it lost and then some.
Herbalife has always denied Ackman's charges and company CFO John DeSimone was dismissive of Ackman's latest attack, telling CNBC "his bark is always worse than his bite." DeSimone said there is nothing sinister or illegal about Herbalife's nutrition clubs, describing them as social gatherings to encourage use of the product.
Herbalife also has a number of supporters. Carl Ichan and George Soros are 2 of the largest shareholders in the company. Robert Chapman, founder of Chapman Capital, told CNBC that he believes Herbalife will get a clean bill of health from regulatory agencies and the stock – now at $60 a share – will surge to $150 in 12 months.
Government probe
Ackman's accusations may not be taken seriously on Wall Street but he seems to have gotten the attention of some lawmakers and the Federal Trade Commission (FTC) earlier this year announced it would look into Herbalife's business model and take action, if appropriate.
Ackman clearly believe the FTC will find against the company. Chapman doesn't think so, which is why he says he's buying Herbalife stock at every opportunity.
---