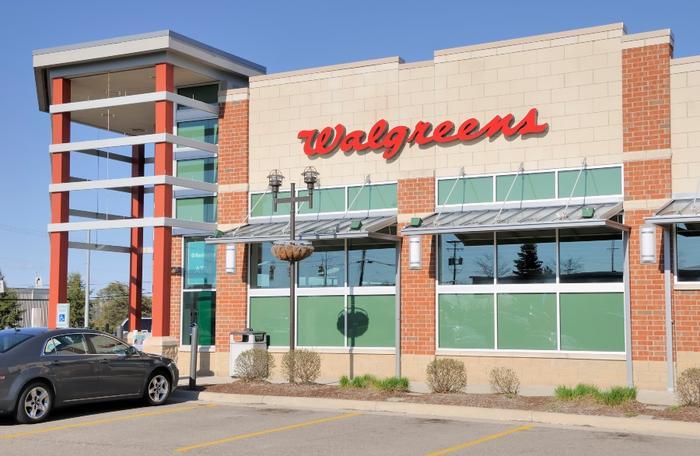 With all the frontline action they're faced with during the COVID-19 pandemic, first responders simply can't be thanked enough.
And, as its thanks, Walgreens has designated Saturday, April 25 as "Frontline Heroes Discount Day." On that day, the company will give all medical personnel, first responders, and police a 20 percent discount on regularly priced national brand products and a 30 percent discount on all regularly priced Walgreens brands. To qualify for the discount, the responders just need to show their employment badge or appropriate identification.
"At Walgreens, we would like to thank all of the physicians, nurses, paramedics, police officers, fire fighters, and other health care and frontline professionals working to support and care for our neighbors and communities," said Richard Ashworth, Walgreens president, in a statement. 
"We are incredibly grateful for the ongoing work they continue to perform during these extraordinary times and hope that this serves as a small token of our appreciation for their ongoing service."
Some restrictions apply
As you might imagine, there's some fine print in the offer -- the biggest being that Walgreens has a limit on the quantity of certain items you can buy. The limits are placed on products that have been hoarded during the COVID-19 crisis -- toilet paper, for example -- and they also apply to this promotion.
In its announcement, the company included other small but important-to-know details. They are listed below. 
Discount not valid on alcohol, dairy, tobacco, stamps, gift cards, newspapers, magazines, money orders/transfers, transportation passes, lottery tickets, charitable donations, pseudoephedrine or ephedrine products, clinic services, prescriptions, pharmacy items or services, sales tax, membership fees, and items or services submitted to insurance for reimbursement or where otherwise limited by law. Offer is not combinable with Buy 1 get 1 FREE, Buy 1 get 1 50 percent off, or Buy 2 get 3rd FREE. Offer does not apply to bulk orders, back-ordered items, and out-of-stock items.