---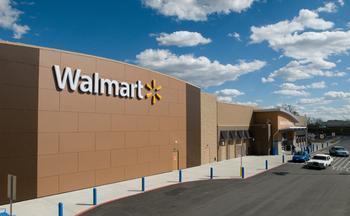 A large number of Wal-Mart employees will likely be receiving pink slips in the near future. The Wall Street Journal, quoting a source familiar with the situation, reports that the retailer will be cutting around 1,000 corporate jobs before the end of its fiscal year on January 31.
Most of the jobs cuts are likely to occur in the human resources, technology, and e-commerce divisions of U.S.-based locations. While officials haven't confirmed the news, they remain adamant that any future cuts will be for the best interest of the company.
"As we've previously shared, we are always looking for ways to operate more efficiently and effectively," senior director of corporate communications Randy Hargrove told Consumerist. "While we continually look at our corporate structure, we have not made any announcements.  Like any organization, we make decisions based upon what's best for our business and the customers we serve."
Pink slips for HR
Assuming the cuts do go through, they would mark one of the larger corporate downsizing efforts for the company in recent memory. While the three aforementioned divisions are expected to be affected, human resources may receive the brunt of the downsizing; corporate officials have maintained that the HR branch is the one most in need of trimming and that outside consultants could handle many of the leftover duties.
In an investor presentation this past October, Chief Executive Doug McMillon said that company executives were striving to cut down on costs and promote growth.
"We need to manage expenses even better, which includes changing how we do work inside the company. . . We have a plan to win with customers and drive growth. We will be disciplined with our cost and capital as we do it," he said.
Measured approach
Part of that plan is likely to involve boosting online sales. Executives have already stated that more of Wal-Mart's annual budget will be going toward shoring up its e-commerce activities, and the company's acquisition of Jet.com Inc. last September gives some evidence of its strategy. However, McMillon's statements indicate that officials will be taking a measured approach.
"We must grow this company for Walmart to have a future, but we need to do it in an efficient way," he said. "It's not a growth at all cost mindset."
---