---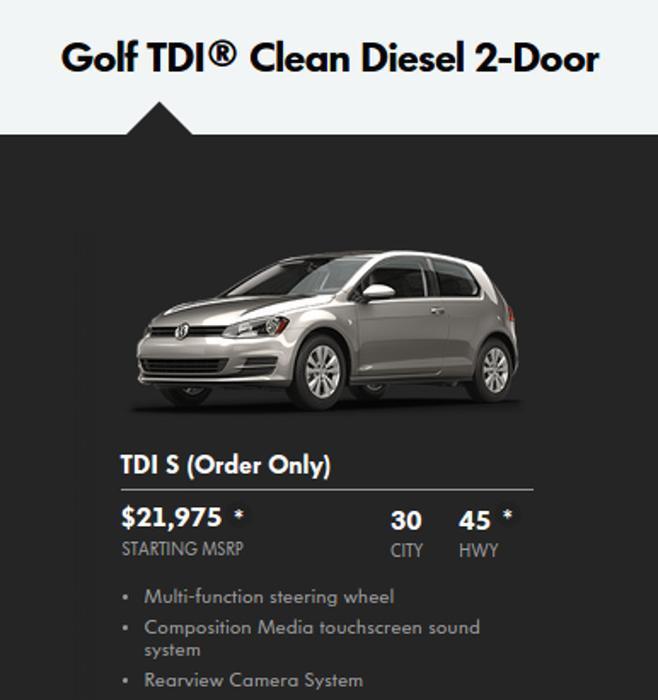 An automotive magazine reports that Volkswagen will shower diesel owners with money Monday as part of its effort to win back some of the goodwill squandered in the "dirty diesel" scandal.
The Truth About Cars says owners of cars equipped with the 2.0-liter TDI engine will get a $500 cash card they can use anywhere and a second card, worth between $500 and $750, that they can use only at VW dealers. Volkswagen has confirmed it will make an announcement Monday but hasn't gone into detail. 
VW is mired in an avalanche of lawsuits, investigations and regulatory probes following the revelation that its popular TDI "clean diesel" models were equipped with software that reduced noxious emissions when the cars were being tested, then reverted to a dirtier operating mode when the test was over.
The cash awards program will reportedly be announced Monday, Nov. 9. After that date, VW owners can go to www.vwdieselinfo.com/ and input their VIN number to find out if they qualify. About half a million cars with the dirty diesels were sold in the U.S.
The program is, for now, restricted to the 2.0-liter TDI engines found in post-2009 Volkswagen Golf, Jetta, Beetle and Passat models and Audi A3 diesels but could later be expanded to the 3.0-liter engines found in larger VWs, Audis and Porsches, the magazine said.
Cash to customers
In addition to handing out cash to customers, VW is offering dealers a subsidy that lets them take in VW diesels at the valuation they had prior to when the dirty diesel scandal broke this fall. Existing Volkswagen owners are also being offered a $2,000 loyalty discount. 
The subsidies and hand-outs are part of an effort to keep disgruntled customers from dumping their VW diesels and buying a different brand. Volkswagen is hoping to at least keep those disaffected consumers from dumping the brand entirely.
Whether customers will have to agree not to participate in any of the class action suits against Volkswagen in exchange for the largesse isn't known.
---