---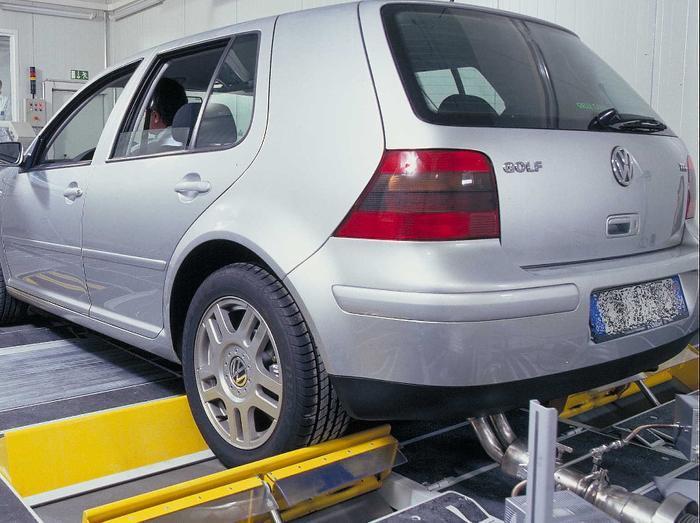 A U.S. District Court judge has given Volkswagen one more month to come up with an acceptable plan to get its rigged diesel engines off the road, after the automaker failed to meet today's deadline. 
A VW attorney said the company's engineers are "working around the clock" to find a fix for a software device that gives deceptively low emission readings when a TDI "clean diesel" car is being tested, but then pollutes at as much as 40 times the legal limit when the test is over.
But while Volkswagen engineers may or may not be working around the clock, some consumers are wondering how they are supposed to get around now that their VW diesels have been outed as anything but clean.
That's the fix California motorist Christianne finds herself in. She bought a diesel-powered Volkswagen in 2012, thinking she was doing something good for the environment. But now she's unable to renew her registration because the car can't pass California's tough smog test, she told ConsumerAffairs. 
"The DMV states I need a smog check and a certificate from VW dealership for a proof of correction certificate," Christianne said. That, of course, is something she won't be able to get for as long as Volkswagen fails to get approval from state and federal agencies for its plan to make the cars meet the specifications it originally promised.
"I am stuck in a bind, it seems," Christianne said, reflecting the position a growing number of consumers are likely to face as their registrations come up for renewal, a procedure that in most states requires a smog test.
Fixed or scrapped
The delays are causing environmental damage as well as hurting individual consumers, according to Sierra Club California Chapter Director Kathryn Phillips who said the polluting vehicles "need to be fixed or taken off the road, and the consumers who trusted they were buying less-polluting cars need to be compensated. Period."
"Otherwise the legacy of Volkswagen's deceitful actions will be as dirty and dangerous as the smog left behind by their vehicles -- people will continue to breathe dirtier air, consumers will lose faith in watchdog agencies, and manufacturers will believe they can cheat and get away without feeling the full consequence," Phillips said.
Concrete proposal
In court today, judge Charles Breyer said he wants a "concrete proposal" by April 21. Options include a technical fix approved by federal and state environmental agencies and a buyback plan or other remedies no one has yet thought of. At a hearing in February, Breyer had given VW one month to come up with a plan that could be executed within six months. 
Breyer said today that if the latest deadline isn't met, he will consider setting a trial date for this summer to hear more than 500 consumer lawsuits that are being consolidated into a single trial through a process called multidistrict litigation.
That could potentially allow the court to impose a settlement on VW, which initially denied it had phonied up the emission controls, then admitted it had but claimed only a handful of engineers know about it. Now the company says it needs more time to organize a defense. 
---