---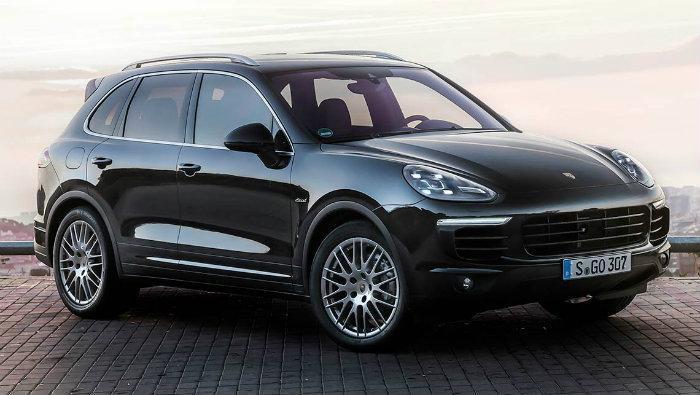 Like a cloud of billowing smoke, the Volkswagen dirty diesel scandal just keeps expanding. The Environmental Protection Agency now says that at least 85,000 additional VW, Audi and Porsche vehicles are equipped with software allegedly designed to cheat emissions tests.
The EPA said today that Volkswagen and Audi officials yesterday admitted that the software that fudges on emissions tests was present on all vehicles powered by the VW group's 3.0-liter diesel V-6 engine since the 2009 model year.
Previously, it had been thought that the deceptive software was present on about half a million 2.0-liter TDI diesel models and about 10,000 3.0-liter engines. But now the EPA and the California Air Resources Board (CARB) say the software exists on an additional 75,000 VW, Audi and Porsche cars and SUVs.
In a related development, a CARB official said it is "likely" VW will buy back at least some of the cars containing the 2.0-liter TDI "Clean Diesel" engines.
CARB Chairman Mary Nichols told a German newspaper the agency expects that vehicles with the first generation of VW's 2.0-liter diesel engine will require a hardware "retrofit" to bring their emissions into compliance. The trouble is, Nichols said, such retrofits have struggled to achieve their intended goals in the past.
"We have seen in the past that retrofit devices just don't work as well as they are intended to, even if it is being done by the original manufacturer," Nichols told Handelsblatt. "So I think it is quite likely that they will end up buying back at least some portion of the fleet from the current owners."
Volkswagen has lately been downplaying the likely cost of the scandal, painting a positive picture for financial analysts at the same time it cuts its capital budget 8% to free up money to repair or replace the affected models.
Software changes
"We are fully cooperating with the environmental authorities and working on concrete measures that will resolve this situation," said Jeri Ward, Audi of America communications chief. "We'll need some software changes in the future that will ultimately resolve this and there are more discussions that will be needed with the agencies." 
Ward acknowledged that the software was used on all 3.0-liter diesels since the 2009 model year, according to Automotive News.
VW, Audi and Porsche have halted sales of diesel models pending the outcome of the inquiry.
VW executives met with officials of the EPA and CARB yesterday and informed them that the illegal "defeat devices" had been found on the additional models.
The illicit software basically recognizes when a car is undergoing an emissions tests and activites pollution-control equipment that is automatically turned off when the test is ended.
---