---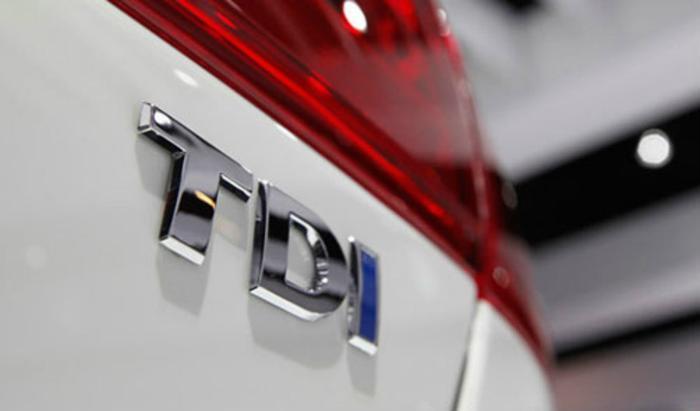 UPDATE: Details of the proposed settlement -- with important information for VW diesel owners -- are now available here. 
A few days ago, it was reported that Volkswagen would pay $10 billion to settle charges that it rigged more than 400,000 TDI "clean diesel" cars with software to fool emissions tests. Today, the figure looks more like $15 billion.
A settlement is to be filed today (Tuesday) in U.S. District Court in San Francisco and reports say the company will agree to buy back vehicles at pre-scandal prices and compensate consumers as much as $10,000 per car. The cost of that is said to come to about $10 billion.
On top of that, the company will pay $2.7 billion in fines to federal and California state agencies, as well as $400 million to New York and other states, reports said, as well as other assorted penalties and payments that push the total to about $15 billion.
The estimates rose over the last few days, reports say, as negotiators revised their estimates of what it will take to get VW diesel owners to turn in their cars for repairs or buybacks. This reflects a little-noticed element in the Dieselgate scandal -- namely, that VW diesel owners tend to love their cars and don't want them modified in a way that would reduce their excellent gas mileage or peppy acceleration. 
U.S. Sen. Bill Nelson (D-Fla.), the ranking member of the Senate Commerce, Science & Transportation Committee, said VW's scheme "was one of the most egregious examples of corporate fraud in recent history."
"Today's settlement is not only a victory for American consumers but hopefully it will serve as a deterrent to those who seek to intentionally deceive the public," said Nelson, who lasst September pressed the Federal Trade Commission to seek compensation for consumers who relied on VW's false "Clean Diesel" advertising to make purchase decisions.     
No end in sight
The $15 billion will exceed by far any comparable U.S. settlement with a carmaker, but it won't spell the ends of VW's troubles. The company still faces lawsuits by consumers, dealers and governments in other jurisdictions. 
Assuming the proposed settlement is approved by Judge Charles Breyer,  owners will have to surrender their cars or agree to have them retrofitted to meet emissions standards.
The problem with that is that neither the Environmental Protection Agency (EPA) nor the California Air Resources Board has approved the various fixes proposed by VW. Judge Breyer may agree to give the company another year or two to find a solution, sources said.
While some owners of VW diesels want to park their cars and never see them again, others like Ken Reed, an instructor at UC-Irvine, think the issue has been overblown.
"EPA has already fined VW. Now they're screwing the owners," he said in a comment on an earlier ConsumerAffairs story. "Let the fines stand and let the owners off the hook. I don't want to be forced to sell, and most VW owners would agree with me. EPA is screwing us as much as VW."
---