---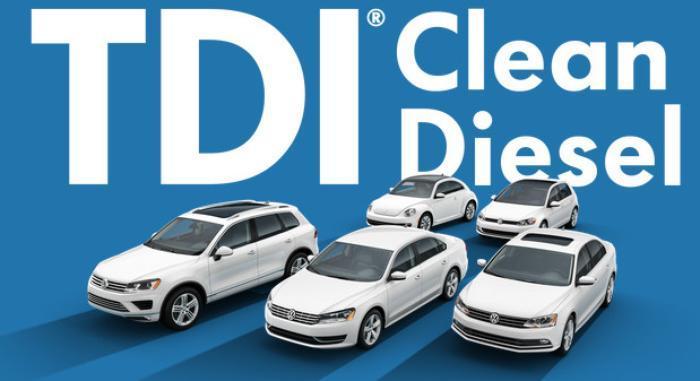 Volkswagen has apologized and suspended sales of its "clean diesel" cars in the U.S. after federal and California officials charged the cars were clean only when hooked up to emissions testing devices and dirty the rest of the time.
Whether an apology will be enough to placate outraged VW owners is doubtful. "I am furious at Volkswagon for intentionally lying to me. I want to return my 2010 to Volkswagen for a full refund," said photographer and VW owner Joshua Ets-Hokin in a Facebook comment.
"This is almost unbelievable," said Daryl Allen, a semi-retired engineering graduate of the Masschusetts Institute of Technology, expressing the disbelief with which many VW fans greeted the news.
"Wow, how shady and deceptive from a company that claims to be so environmental!" said another Facebook commenter, J'On Bradley, a heavy equipment operator.
German engineering
Volkswagen, revered by many consumers for turning out precision-engineered high-tech cars at modest prices, has for years promoted its TDI turbodiesels as a clean and efficient alternative to hybrids so the news that the cars allegedly put out 40 times the allowed levels of diesel pollution left many of its most loyal customers dismayed and bitterly disillusioned.
Consumers immediately began complaining that their cars would lose much of their resale value and class-action lawyers were expected to be close behind.
VW itself seemed taken aback by Friday's announcement by the Environmental Protection Agency but finally managed to get out a brief statement attributed to its CEO on Sunday.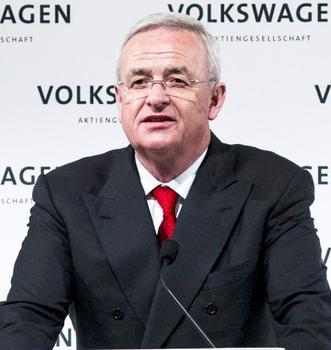 "I personally am deeply sorry that we have broken the trust of our customers and the public," said Prof. Dr. Martin Winterkorn. "We will cooperate fully with the responsible agencies, with transparency and urgency, to clearly, openly, and completely establish all of the facts of this case. Volkswagen has ordered an external investigation of this matter.
"We do not and will not tolerate violations of any kind of our internal rules or of the law, Winterkorn insisted as the company announced that it was suspending sales of all vehicles equipped with the four-cylinder TDI -- turbo direct injection -- engine. The engine is used in VW Golf, Jetta, Passat and Bettle models as well as the Audi A3."
It's estimated that about 482,000 of the cars were manufactured and sold -- and are still on the road -- leaving owners of those vehicles waiting for the next shoe to drop.
It is a near certainty that VW will recall the cars to remove the allegedly illegal software that deceives emission inspection stations but whether it will be able to bring the cars into compliance with clean-air regulations without hampering their performance and gas-mileage is not known.
Damage to the brand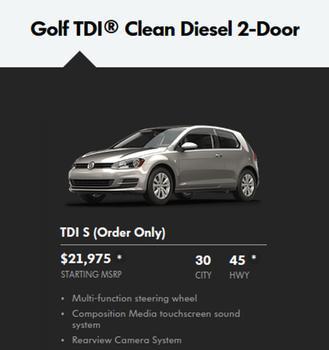 Volkswagen faces up to $18 billion in fines and could be criminally prosecuted. But even more severe than any legal penalty may be the damage done to VW's brand.
The dirty diesel scandal is bringing forth a wave of other complaints from VW customers, many of them having to do with excessive oil consumption in gas engines, a complaint VW shares with some other German cars.
A VW owner named Mike contacted us shortly after the diesel story broke, complaining that his gas-powered Tiguan -- Volkswagen's popular small SUV -- is constantly "upshifting" in an apparent effort to improve gas mileage.
"On a level surface at normal acceleration it shifts into 5th gear (1st overdrive) at 27 mph and 6th gear (2nd overdrive) at 32 mph. That means on normal neighborhood driving you are in 6th gear and can make milkshakes most of the way," Mike said.

"I'm far from a mechanic but do know enough to know if you consistently lug an engine you'll rip the bottom out of it before long. Along the way you'll start to burn large amounts of oil before the rings blow," Mike said. "I've got no way to know when I'm going to wind up with a blown engine but I'm certain after speaking to many mechanics about lugging it's just a matter of time."
Slow Sport mode
A ConsumerAffairs staff member who drives a Tiguan said he shifts into the "Sport" mode when driving around town. It makes for a jerky ride and wastes gas but keeps the RPMs up, he said, thus avoiding the "lugging" issue. He tells his wife to do the same, telling her the "S" stands for "Slow."  
Mike's comments are similar to those made a few years ago by Pete, a Fairfax, Va., mechanic who specialized in old Alfa Romeos, which burn oil like a furnace. That's not unusual in cars from the 1970s but Pete said it was completely unacceptable in newer cars and flatly recommended that his customers replace their VWs with Japanese cars. 
Pete's advice may have gone a little far but sadly, the ConsumerAffairs database has many complaints from VW owners complaining of engine failure related to low oil levels.
"At 48,000 engine blew. VW of Springfield said we had not changed oil frequently enough (we changed it more often than required/necessary but I could not find one receipt!)," said Ernie of El Dorado Springs, Mo., speaking of his Volkswagen Toureg.
For those not yet ready to take Pete's advice, it's a good idea to manually check the oil level at least weekly.  
---