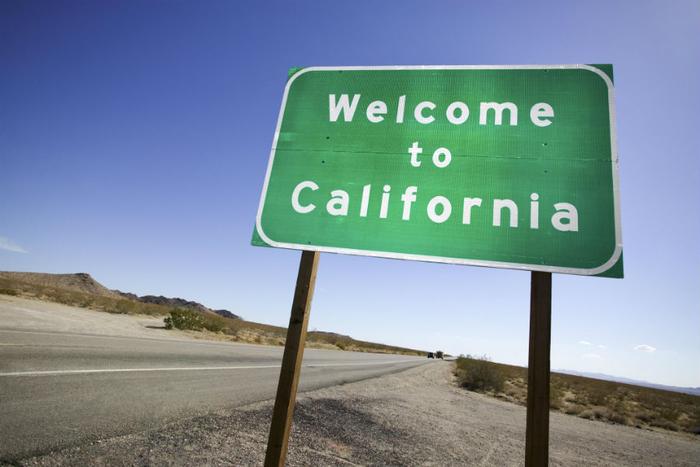 This November, Californians will be able to vote on whether the state should be separated into three different states: California, Northern California, and Southern California.
The idea for three separate states came from venture capitalist Tim Draper, who calls the move Cal 3. The initiative received more than 400,000 valid signatures to qualify for the ballot -- surpassing what's required by state law -- though the final decision will come from Congress.
Why split up the state?
Draper believes dividing California will ultimately be the most beneficial move for the state's residents. With three smaller states, regional communities will have the resources to address the state's most pressing issues, including strained government, deteriorating infrastructure, school systems, and high taxes.
"The California government isn't too big to fail, because it is already failing its citizens in so many crucial ways," said Peggy Grande, spokeswoman for Citizens for Cal 3. "The reality is that for an overmatched, overstretched, and overwrought state-government structure, it is too big to succeed. Californians deserve a better future."
"Californians deserve a more effective education system that isn't failing our families, more reliable infrastructure that isn't fracturing our communities, and more sensible taxes that aren't stifling our opportunities," the Cal 3 website states. "That is the fresh start Cal 3 will deliver."
What the split will look like
With Cal 3, California would be divided into California, Northern California, and Southern California. Draper is confident it would mirror the current way other states are structured in order to be more manageable.
"It will simply divide the state into smaller, more manageable populations," the Cal 3 website states. "Think of North California and South California; North Dakota and South Dakota; West Virginia and Virginia -- California is already known for its Northern and Southern identities."
Northern California would have 40 counties, including the San Francisco Bay area and the remaining counties of north Sacramento, comprised of 13.3 million people; California would have 12.3 million people in six counties (Los Angeles, Ventura, Santa Barbara, San Luis Obispo, Monterey, and San Benito); and Southern California would have 13.9 million people in 12 counties: San Diego, San Bernadino, Orange, Riverside, Mono, Madera, Inyo, Tulare, Fresno, Kings, Kern, and Imperial.
Californians deserve more
Draper and Cal 3 are confident this plan would have countless benefits for residents of all three new California states.
Currently, according to U.S. News & World Report and McKinsey's "Leading States Index," out of 50 states, California ranked last -- or close to it -- in many leading categories. The state is currently ranked #44 in K-12 education, #46 in low tax burden, #49 in road quality, #50 in urban air quality, #50 in quality of life, #49 in housing affordability, and #48 in cost of living.
However, Cal 3 has plans to drastically take aim at these problem areas.
"Rather than being managed remotely -- and ineffectively -- from Sacramento, each state will have the autonomy to make choices based on the most pressing needs and opportunities close to home," the Cal 3 site states.
"Cal 3 uses our region's natural geographic boundaries to emphasize local identity, while retaining existing county lines in order to preserve Californians' natural pride in our diverse population. The needs of local communities can be brought into the spotlight and communities can elect officials that will best represent them."