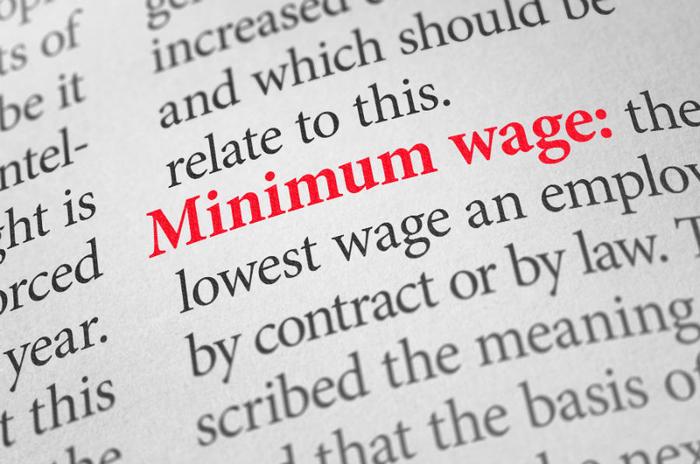 Voters in two states carried by President Trump in 2016 passed referendums Tuesday raising the minimum wage for workers in those states.
In Missouri, voters approved a ballot initiative to raise the minimum wage within the state from $7.85 per hour to $12 by 2023. Under the measure, the minimum wage will rise gradually over that five year period.
In neighboring Arkansas, the current $8.50 an hour minimum wage will rise to $11 an hour by 2021. The National Employment Law Project (NELP) estimates that will affect at least 300,000 workers.
In Missouri, voters approved the minimum wage ballot question by a margin of 62 percent to 38 percent. In Arkansas, voters approved the higher minimum wage by an even wider margin, 68 percent to 32 percent.
"Across the board, voters responded to a progressive agenda that included key worker issues such as expanded health care access, higher minimum wages, and fair elections," said Christine Owens, executive director of the National Employment Law Project. "That platform propelled a historically diverse group of candidates – including a record number of women – to victory in states from Maine to Utah."
Owens said she expects the new Democratic-led House will push for a $15 minimum wage and advocate other measures to protect workers and improve jobs.
'Overwhelming' vote
She notes the votes in Missouri and Arkansas to raise the minimum wage were "overwhelming" and that voters in other states approved measures to make life better for workers.
"At the state level, with new governors or legislative leadership in states such as Michigan, Wisconsin, Minnesota, Nevada, Colorado, New Mexico, Maine, and New York, we expect to see new action on working-family issues like the minimum wage, overtime pay, and earned sick days – and on vital democracy reforms," Owens said.
For the first time, higher minimum wages appear to be gaining traction within both the Democratic and Republican parties. Incomes have stagnated since the Great Recession, particularly among low and middle-income workers. At the same time, executive salaries have risen dramatically.
Exit polls in Tuesday's election showed both Republican and Democratic voters believe the current federal $7.25 an hour minimum wage should be higher.