---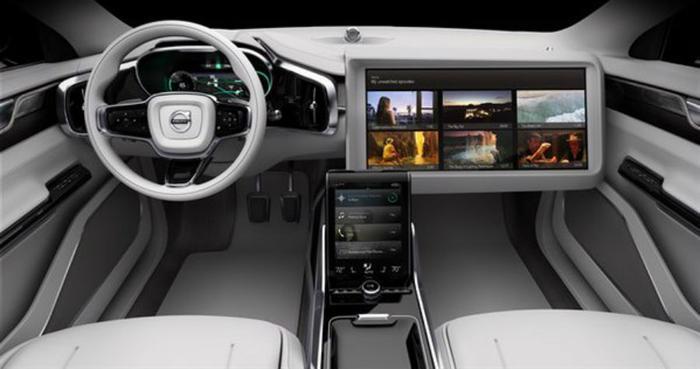 Self-driving, or autonomous cars, are likely to be a big part of the future, but here's a problem few have thought about: what are you going to do to amuse yourself while the car is driving itself?
Volvo, which is working on an autonomous car, says it has a solution. It is partnering with Ericsson to develop intelligent, high bandwidth, streaming capabilities for a variety of media.
Soon, it won't just be the kids in the back seat who can watch TV on the road – so can Mom and Dad.
"We recently unveiled our design vision for fully autonomous cars with Concept 26,"said Anders Tylman General Manager Volvo Monitoring & Concept Center at Volvo Car Group. "Now we are actively working on future solutions to deliver the best user experience in fully autonomous mode."
HDTV on the road
Tylman envisions a highway full of autonomous cars with their occupants sitting back watching TV in high definition.
"This new way of commuting will demand new technology, and a much broader bandwidth to ensure a smooth and enjoyable experience," he said.
Volvo is introducing this concept at this week's Consumer Electronics Show (CES) in Las Vegas. Leaning on Ericsson's network and cloud experience, Volvo hopes to deliver a high quality, interruption-free experience in its cars.
The software will predict your route and look ahead at network conditions before selecting content that can be tailored to the duration of each trip and "intelligently buffered" to deliver a high quality and uninterrupted viewing experience.
"Our research shows that almost 70% of all mobile data traffic will be from video in the coming years," said Claes Herlitz, Head of Automotive Services at Ericsson.
Which means not only might highways be congested, so will networks. The challenges, says Herlitz, will be to "provide the high quality, uninterrupted video service today's consumer is accustomed to."
Planning a trip around the entertainment
Not only that, Volvo says its cars will take into consideration how long a trip might take and match that up with the passengers' preferred media choices. It might adjust the speed and route so that you don't arrive at your destination before the conclusion of an exciting episode.
"With autonomous drive it is no longer just a question of getting from A to B quickly – it's about the experience you wish to have in the car – how you wish to spend the time you are saving," Tylman said.  
---