---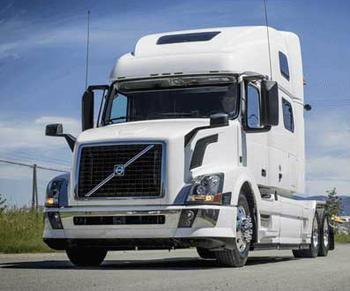 Cars and trucks are recalled nearly every day for defects ranging from incorrect tire pressure stickers to defective airbags and dangerous steering and brake defects.
But few of these recall campaigns are ever completed. In some cases, consumers don't get the notification mailed out by the manufacturer. In others, the notification is simply ignored or forgotten about. And, as we reported recently, many recalls are delayed because parts are not made available to dealers for months after the recall announcement.
In fact, it's so rare for a recall to be 100 percent effective that when it happened the other day, federal safety regulators sent out a press release about it. 
The case was admittedly unusual. It involved nearly 16,000 big Volvo trucks with a serious streering defect that could have caused the driver to suddenly lose control of the big rigs. As usual, the recall was overseen by the National Highway Traffic Safety Administration (NHTSA) but the Federal Motor Carrier Safety Administration (FMCSA) was also brought into play.
Ordered off the road
Instead of just mailing out notices to the truck's owners, as in an ordinary recall, the FMCSA on March 24 ordered the trucks off the road and alerted state weigh stations, truck inspectors, and others of the action. The result was an unusual 100 percent compliance rate.
"Over the last nine months, our USDOT team and Volvo Trucks have been laser-focused on protecting the motoring public by ensuring that every one of these recalled heavy trucks was identified and removed from our roadways until they were repaired," said U.S. Transportation Secretary Anthony Foxx in a press release celebrating the achievement.
"This extraordinary effort, covering such a large number of vehicles, now with a confirmed 100 percent achievement of the safety recall, averted the risk of injury or death to not only the truck drivers, but also to everyone sharing the road," Foxx said.
Maybe more recalls should be conducted this way?  FMCSA Administrator Scott Darling seemed to suggest that in a statement he issued.
"The successful conclusion of this large-scale national recall is a testament to the vital importance of everyone working together," he said. "Many people were called upon to play a role in alerting carriers and drivers of the recall – from the trucking trade media to roadside safety inspectors. I am confident that all of our safety goals can likewise be achieved through this model of collaboration and partnership."
---