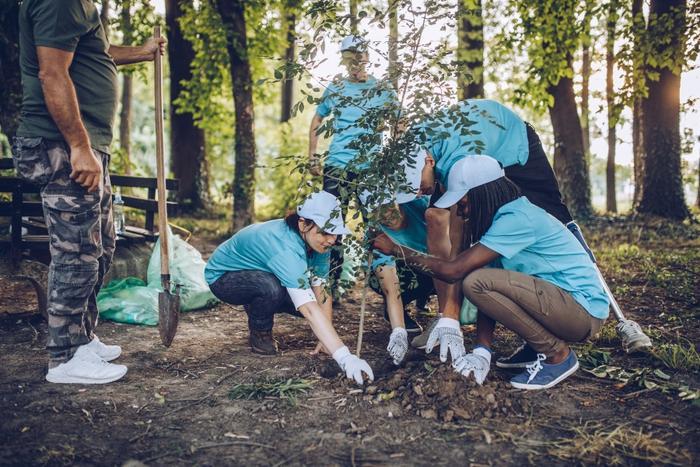 A new study found that volunteers can experience a number of positive benefits, both mental and physical, for the work that they do. 
Dr. Eric S. Kim, lead investigator of the study, believes that our minds and bodies are rewarded when we choose to give to others -- and that sentiment was confirmed by his team's findings.
"Our results show that volunteerism among older adults doesn't just strengthen communities, but enriches our own lives by strengthening our bonds to others, helping us feel a sense of purpose and well-being, and protect us from feelings of loneliness, depression, and hopelessness," he said. 
Greater well-being from altruism
To understand how volunteering can benefit those doing the volunteer work, the researchers looked at over 13,000 survey responses to the Health and Retirement Study. All of the participants were over the age of 50. 
The researchers analyzed over 30 factors that could be affected by volunteering, including health behaviors like drinking and smoking habits and psychological measures like social interactions and optimism. The results revealed that volunteering as few as two hours per week significantly boosted the participants' mental and physical well-being. 
The researchers learned that participants who kept up a regular volunteering schedule were more likely to engage in physical activity outside of volunteering. However, the researchers couldn't pinpoint how volunteering affected conditions like diabetes or obesity, or behaviors like smoking and drinking. 
From a mental standpoint, participants who volunteered regularly were less likely to report depressive symptoms, had fewer feelings of hopelessness, and developed a greater sense of purpose in their day-to-day lives. 
Volunteering more post-pandemic
Because this study focused primarily on older consumers, the researchers also found that participants had much stronger cognitive function as a result of volunteering. 
While the current COVID-19 pandemic has made it difficult to continue regular volunteer duties, particularly for older people who are one of the most at-risk groups, the researchers hope that more consumers can give back to their communities in this positive way when the virus settles down. 
"When the COVID-19 crisis finally subsides, we have a chance to create policies and civic structures that enable more giving in society," said Dr. Kim. "Some cities were already pioneering this idea before the pandemic and quarantine, and I hope we have the willingness and resolve to do so in a post-COVID-19 society as well."