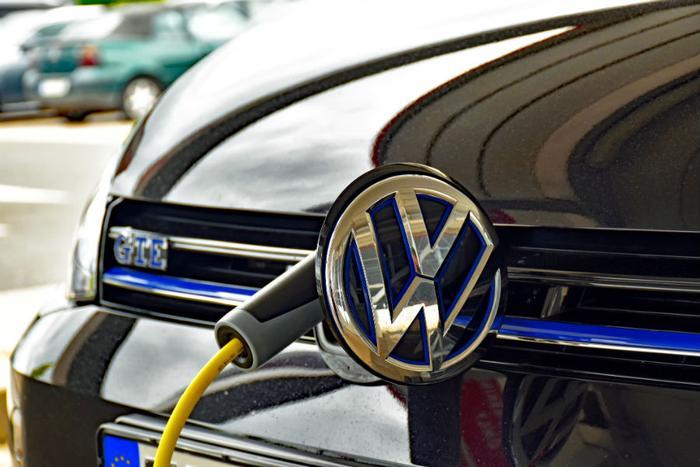 Volkswagen announced Monday at the Detroit Auto Show that it will be investing $800 million in its factory in Chattanooga, Tennessee to build a new electric vehicle at the plant.
Reports surfaced last year that the company was scouting U.S. locations at which to potentially build an electric car factory to support the MEB platform, but no decisions had been made. Now, the company has confirmed that it will expand at its current location in Chattanooga, Electrek reports.
"The US is one of the most important locations for us, and producing electric cars in Chattanooga is a key part of our growth strategy in North America," said Volkswagen Chief Executive Herbert Diess.
"The management team lead by Scott Keogh is committed to continuing to increase our market share in the coming years. Together with our ongoing investments and this increase in local production, we are strengthening the foundation for sustainable growth of the Volkswagen brand in the US."
Production to begin in 2022
The German automaker said electric vehicle production at the Tennessee plant would begin in 2022. The first EV to be produced will be an all-electric crossover based I.D. CROZZ Concept. After that, the automaker will start producing the I.D. BUZZ electric microbus.
The automaker's investment will create 1,000 new jobs at the Chattanooga factory.
"We could not be prouder to build the future of mobility here in the U.S," Scott Keogh, CEO and president of Volkswagen Group of America, said. "We're known as 'the people's car' for a reason, and our EVs will build on that tradition." In addition, the Chattanooga plant will continue to produce the Atlas and the Passat."
The company claimed in November that it's planning for the capacity to produce "15 million full-electric cars" and that it will have "much lower" prices than rival Tesla.
Preparing for more electric vehicles
The announcement of Volkswagen's new factory follows a series of moves by the automaker that were intended to pave the way for electric vehicles.
In late 2017, one of the company's subsidiaries made a commitment to creating more electric vehicle charging stations. The company -- Electrify America -- said that it planned on installing 2,800 electric vehicle recharge stations in the U.S. by June of 2019. Officials said the stations would be located primarily in residential and workplace locations to make them more convenient for consumers.
Volkswagen isn't the only company preparing for big changes in the automotive industry. Executives from several major automakers spoke about the future of the industry at this week's Detroit Auto Show.