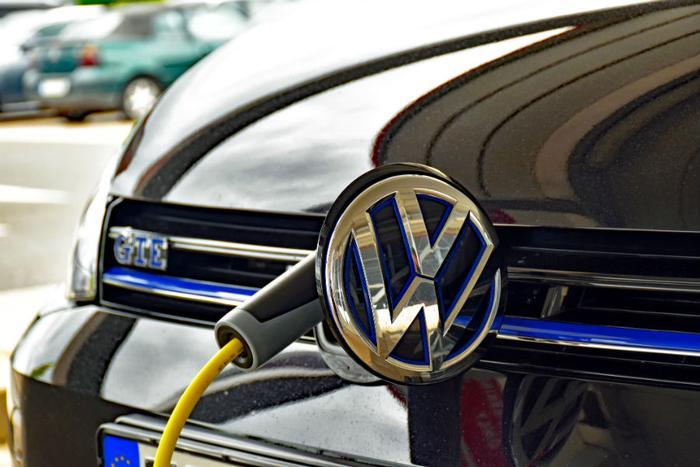 Volkswagen (VW) is stepping up its pace in the climate protection movement. The company says it wants to be part of the solution instead of part of the problem and, to prove it, is primed to produce 22 million electric vehicles across its entire product line over the next 10 years.
The automaker's leader-like position could be just the thing environmentalists were hoping for in trying to get major companies to not just take notice, but actually do something enterprising in the fight against global warming.
"We are the first generation to understand climate change to its full extent, and the last one that can still do something about it," said Petteri Taalas, Secretary-General of the World Meteorological Organization WMO, at a recent climate conference.
Taalas' summary of the changes, however, had a rather dour tone. "We're not on the path to meeting climate protection targets and limiting temperature rise."
"Volkswagen has chosen to accept its responsibility and … over the next five years, Volkswagen will be investing around 30 billion euros (approximately $34 billion U.S.) in electric mobility," the company said a blog post.
On the board are eight manufacturing facilities worldwide where VW will produce its new generation of electric cars while, at the same time, preparing for its exit from the production of non-CO₂-neutral vehicles. VW has gone on record saying the CO₂ problem is the biggest global challenge of them all.
"Volkswagen is taking on responsibility with regard to the key trends of the future – particularly in connection with climate protection," Dr. Herbert Diess, CEO of Volkswagen AG, said at the company's annual meeting.
"The targets of the Paris Agreement are our yardstick. We will be systematically aligning production and other stages in the value chain to CO2 neutrality in the coming years. That is how we will be making our contribution towards limiting global warming. Volkswagen is seeking to provide individual mobility for millions of people for years to come -- individual mobility that is safer, cleaner and fully connected. In order to shoulder the investments needed for the electric offensive we must make further improvements in efficiency and performance in all areas."
What the pundits say
Electrek, a news site tracking the transition from fossil fuel transportation to electric and clean ecosystems, gave VW's move its two cents worth:
"I know VW gets a lot of flak for always talking about its ambitious electric vehicle plans instead of delivering them, but they are coming people," Electrek's Fred Lambert wrote.
"What is important is that in the case of VW, we have seen them make a significant investment to convert gasoline and diesel vehicle production capacity to electric vehicle production capacity. That said, it won't be an easy transition for Volkswagen. They have already run into a lot of troubles delivering the e-tron. It will be interesting to see how they handle those next few years."
Which do consumers love most -- their trucks or a greener planet?
Like Lambert said, the next few years will be interesting. Audi and Porsche both have given e-vehicles the go-ahead and have those vehicles in various stages of development and production.
VW's competitive salvo will no doubt be watercooler fodder at the "Big 3" automakers -- Ford, GM, and Fiat Chrysler. All have promoted an embrace of a greener future, but they have failed to completely follow through on that promise so far.
Part of that slacker attitude may stem from the messages consumers are sending the Big 3. American vehicle owners love trucks -- so much that automakers shifted in that direction, and with a great return on that investment. In 2018, light truck sales were more than double that of automobiles, according to Statista.
The Obama administration's campaign to raise fuel efficiency standards to 54.5 mpg by 2025 went nowhere, and with gas prices normalized for the time-being, there's simply not enough hand-wringing going on to force consumers to trade in their trucks for an electric vehicle.
"To meet the standards, some people would have to give up their trucks," Wade Newton, a spokesman with the trade group Auto Industry Alliance told ConsumerAffairs. "I don't think people forecast that consumers would want (the number of) trucks that they have."
The organization went on to say that it isn't "greenwashing" its image with promoting electric vehicles.
Truck love or gas prices don't seem to matter to VW. The company sees a very rosy economic upside in its long-term play and moving everything it does in that direction.
"The strategic goal of becoming the leading worldwide provider of e-mobility can make the focus on consistent decarbonization a strong competitive edge," says Georg Kell, spokesman for Volkswagen's independent sustainability advisory board. "In any case, it offers the best way for setting a common course for a secure and economically successful future on a planet worth living on."