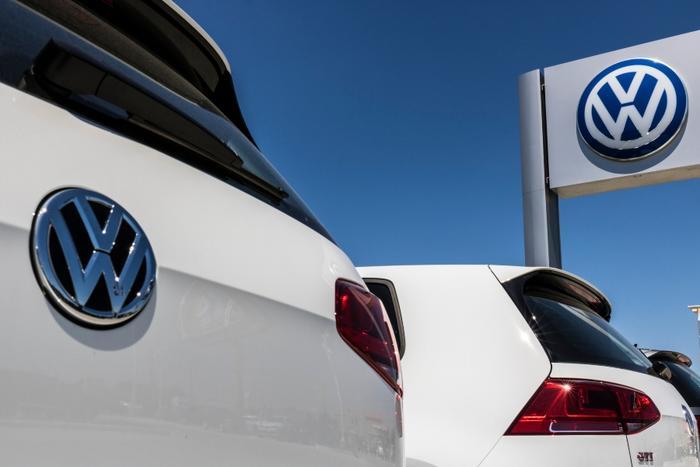 On Monday, roughly five years after Volkswagen's "dieselgate" scandal began unfolding, a court ordered the automaker to return money to owners of vehicles with rigged diesel engines in Germany. 
Germany's federal court, the Bundesgerichtshof (BGH), ruled that owners will be allowed to return vehicles for a partial refund of the purchase price. 
"The verdict by the BGH draws a final line. It creates clarity on the BGH's views on the underlying questions in the diesel proceedings for most of the 60,000 cases still pending," Volkswagen said.
Holding VW accountable
In 2015, Volkwagen admitted that it manipulated the engines in its vehicles in order to perform better on emissions tests. The affected cars were banned in the U.S., and claims for compensation soon began pouring in. Affected VW vehicles weren't banned in Europe, but VW was forced to update its engine control software. 
Fines and vehicle refits stemming from the scandal have cost the automaker more than $33 billion. 
The ruling is likely to serve as a template for tens of thousands of other claims against Volkwagen. Outside Germany, more than 100,000 claims for damages were still pending; 90,000 of those cases were in Britain, according to a VW spokesperson.
In a statement sent to Euronews, VW spokesperson Nicolai Laude said the size of the one-time reimbursement to owners in Germany will be determined on a case-by-case basis. Claus Goldenstein, lawyer for plaintiff Herbert Gilbert, said the ruling "means legal certainty for millions of consumers and shows once again that even a huge corporation isn't above the law." 
Volkswagen said in a statement that it's aiming to "soon bring these cases to a close in agreement with the plaintiffs." The company said "appropriate offers" will be made to affected owners.