---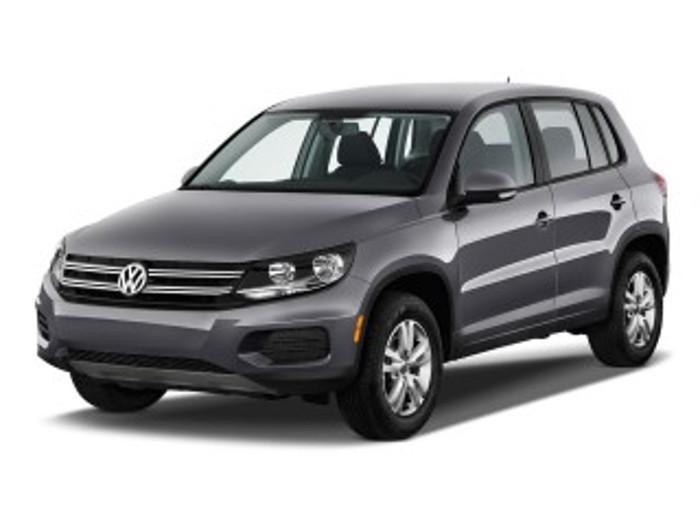 Millions of cars have been recalled because they contain the Takata airbags that can rupture and spew sharp pieces of metal into the passenger compartment. There have been more than 100 injuries and at least eight deaths.
The 30 million recalled cars come from 11 manufacturers. Volkswagen was one of the lucky few note to escape massive recalls.
That may be changing, however, following an incident in June involving a 2015 VW Tiguan, the German automaker's compact crossover.
The car's owner reported hitting a deer and said the side airbag ruptured. The driver did not seek medical attention and there was no police report, so it took awhile for the incident to come to regulators' attention.
But now the National Highway Traffic Safety Administration (NHTSA) is investigating the incident. It has ordered both VW and Takata to turn over information about the rupture.
Unusual incident
It's not known how many VWs are made with Takata airbags. The incident is unusual because the VW was nearly new, whereas most of the previous Takata ruptures have occurred in cars at least ten years old.
Earlier incidents involving older airbags have been linked to heat and high humidity, suggesting that crucial components in the airbags deteriorate over time.
Takata said in a statement that it thinks the latest incident is not related to the earlier ruptures.
"While we are still investigating the cause of this malfunction, we believe it is unrelated to the previous recalls, which the extensive data suggests were a result of aging and long-term exposure to heat and high humidity," Takata said, according to a report in Automotive News.
"Volkswagen considers the safety and satisfaction of its consumers and passengers a top priority," the company said. "VW is working with the agency and Takata to investigate and understand the situation."
---