---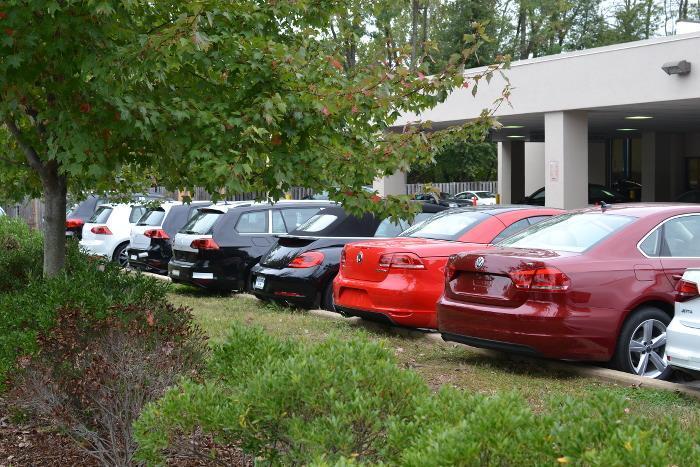 Repair or replace -- those are basically the options Volkswagen faces as it tries to figure out what to do about 11 million diesel-powered cars that were sold with software that intentionally gives incorrect emission readings.
The most extreme option is replacing some or all of the cars. The simplest is reprogramming the software that controls the emission system. Whatever happens, Volkswagen says recalls will begin in January and are expected to be completed by the end of 2016, a VW spokesman said.
Whatever VW is going to do, it needs to make up its mind. German regulators have set a deadline of today (Wednesday, Oct. 7) for the company to present a preliminary plan, Bloomberg Business reports. 
Since numerous models are equipped with the deceptive software, there may be different fixes for different models. Some models might get by with a reprogramming, others with a bigger catalytic converter. But in some models, a more expensive and complicated solution may be needed.
There's also the problem of performance and fuel economy. Some of the simpler solutions could solve the emissions problem but reduce the car's acceleration and mileage, likely leading to customer dissatisfaction and litigation.
Lawsuits piling up
And speaking of litigation, lawsuits against VW are piling up. Nearly 230 class-action suits have been filed in 37 U.S. states. And now West Virginia looks to become the first state to file against Volkswagen on behalf of VW owners.
West Virginia Attorney General Patrick Morrisey filed suit Friday seeking compensation for 2,684 VW diesel owners in his state. The suit seeks restitution of up to $6,855 per car plus $5,000 for each violation of the state's consumer protection law.
"West Virginia consumers responded to Volkswagen's advertising by purchasing TDI clean diesel models, expecting that their vehicles would be environmentally friendly, fuel efficient, and high performance as advertised." Morrisey said. "According to the complaint, Volkswagen will not be able to comply with the EPA order to make the affected vehicles comply with emissions standards without substantially degrading their performance and fuel efficiency to a level below what was advertised."
West Virginia's first-in-the-nation filing is appropriate since it was a May 2014 study conducted by the Center for Alternative Fuels, Engines & Emissions at West Virginia University that first found elevated levels of emissions on several Volkswagen cars.
Their data was then turned over to the U.S. Environmental Protection Agency (EPA) and the California Air Resources Board, leading to the current crisis that threatens VW's brand and leaves consumers in limbo.
---