---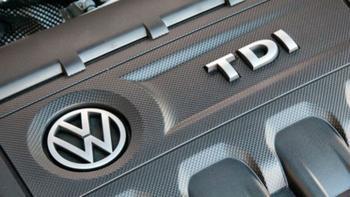 The ink is not yet dry, but reports say Volkswagen is agreeing to pay owners of its TDI "clean diesels" up to $7,000 and fund a grant program to reduce air pollution.
Consumers would get between $1,000 and $7,000, depending on their car's age and other factors, according to reports in the Wall Street Journal, which quoted sources close to the negotiations. The talks are taking place under the supervision of U.S. District Court Judge Charles Breyer, who has issued a gag order prohibiting participants from discussing the negotiations publicly.
Breyer has given the attorneys for automakers and consumers until June 28 to reach an agreement. 
VW is not expected to be able to repair all of the cars to meet federal clean air regulations and might have to buy back some of them, or make extra payments to the environmental fund. Former owners might also get some compensation and, reports say, VW will not be allowed to resell or export the cars it buys back.
480,000 cars
The environmental fund is intended to partly compensate for the damage done by the 480,000 diesel cars, which emitted more than 40 times the legal amount of pollution under certan circumstances.
The total cost of the settlement to VW is estimated at $10 billion.
Volkswagen has admitted it rigged the cars to pass emissions tests, using software that reduced emissions when tests were being conducted but allowed much higher levels of emissions when the tests were over and the cars were being driven on public highways.
---