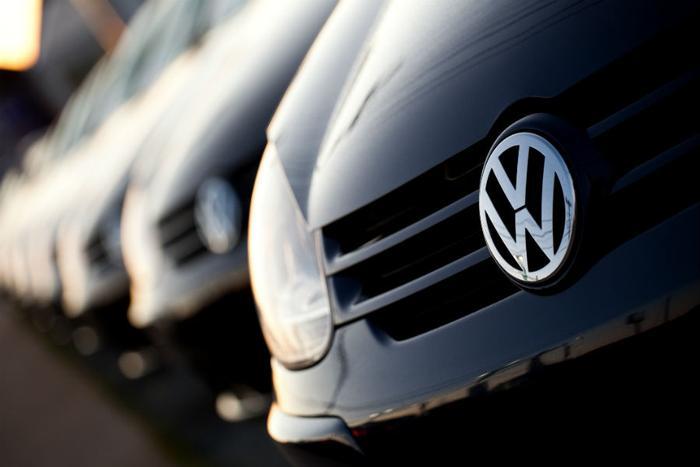 Volkswagen is claiming that it can produce 50 million electric cars and will have "much lower" prices than Tesla, which is still months away from delivering on its promise of a $35,000 Model 3.
"Now we're coming into an age where electric cars will play a major role," CEO Herbert Diess told Automotive News last month in an interview released Monday. "We will be very big in electric cars worldwide because we are very strong in China. We have huge economies of scale, and we will bring those cars here" to the U.S."
The German automaker is planning a model for its ID range of electric cars priced under $23,000, Reuters reports, citing a source with knowledge of the matter. Diess added that VW has already "booked production in its plants for 50 million full-electric cars."
Tesla competitor
Volkswagen is expected to discuss the forthcoming electric car, known as "MEB entry", at a November 16 supervisory board meeting, during which the company will discuss its plan to transition into being a mass producer of electric cars.
Diess said the new MEB platform will make it possible to reduce costs significantly. The model is expected to be produced at a volume of 200,000 units a year.
"A 40 percent cost reduction, but a much better car; twice the range, bigger interior, but outside, still a compact car," he said.
"Volkswagen will be building the series production models of the ID family in Saxony," the automaker said in a statement earlier this fall. "1.2 billion euros is being invested in Zwickau to become the first pure-play MEB plant and the largest competence center for e-mobility in Europe."
Doing away with diesel
Word of Volkswagen's planned shift to electric models follows the Dieselgate scandal, in which the automaker was found to have equipped half a million of its vehicles with diesel engines with on-board software to defeat pollution controls.
The company's efforts to recover from the 2015 scandal have included suspending sales of all diesel vehicles in the U.S., paying multi-million dollar fines to regulators, and buying back millions of affected cars. Additionally, the automaker has faced lawsuits from dealers and consumers.
Volkswagen's talk of making a Tesla rival also comes as cities around the world start to ban diesel engine vehicles in an effort to reduce urban air pollution.