---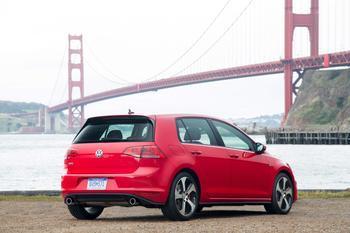 As if Takata and Volkswagen don't have enough problems already, VW says it will recall about 850,000 vehicles containing potentially defective Takata airbag inflators, the kind that can blow up and spew lethal shards of shrapnel into drivers and passengers.
VW will recall 680,000 cars in the U.S. and Audi will recall about 170,000, the companies said. 
The VW recall covers the 2009-2014 Volkswagen CC sedan, 2010-2014 Jetta SportWagen and Golf compacts, 2012-2014 VW Eos convertible, as well as 2012-2014 Passat midsize sedans assembled in the United States and 2006-2010 Passat sedans and wagons built in Germany.
Audi's recall covers the 2005-2013 A3 compact, 2006-2009 A4 Cabrio, 2009-2012 Q5 crossover, and 2010-2011 A5 Cabrio.
What to do
VW has not yet issued an official recall. When it does, dealers will be notified and notices will appear on ConsumerAffairs and elsewhere. Consumers will receive a notice by mail from VW asking them to contact their dealers.
Dealers do not yet have the parts to perform the recall and, until the recalls are issued, no one can tell you whether your vehicle is included. 
You can search the official government recall database using your car's VIN number here. Remember, recently announced recalls may not yet be listed.
5.1 million
The VW/Audi recalls follow last month's declaration by Takata that it had identified an additional 5.1 million U.S. vehicles that contained its defective airbags. All told, 14 automakers have recalled about 24 million cars since the Takata crisis began in 2009.
The Daimler group said earlier that it was recalling about 750,000 Mercedes-Benz cars and about 136,000 vans after being notified that they contained potentially defective airbags.
---