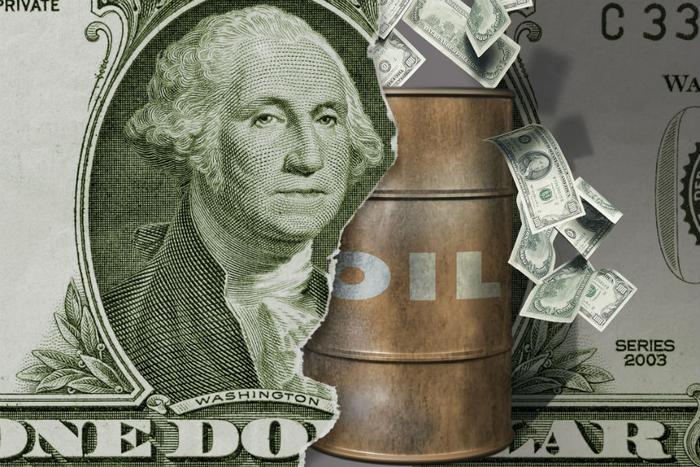 If you've noticed that the prices at your local gas stations have been going up and down like a yoyo lately, you can blame it on the fickle price of oil.
The price went up when OPEC decided to cut production last year. It went down when U.S. shale producers started pumping more, taking advantage of the higher price. But it went up again when an improving economy boosted demand and supplies began to get smaller.
Now, oil prices are slipping a bit, mainly because of concerns that a trade war will slow economies around the world. President Trump has also been busy tweeting his irritation at OPEC, saying the cartel is not doing enough to keep oil prices in check.
After all, the more oil goes up in price, the more expensive gasoline gets. Consumers tend to measure how well they are doing financially by how much they pay at the pump.
Oil prices are falling again
U.S. crude oil is trading on the futures market today for about $73.52 a barrel, down about $1 from the previous session. International Brent crude slipped below $77 on world markets.
While trade concerns may be partly responsible for the decline, the industry was surprised to learn this week that oil stockpiles in the U.S. are getting larger, not smaller.
The U.S. Energy Information Administration (EIA) reports inventories rose by 1.3 million barrels last week, the first increase in three weeks.
"The surprise build in total crude stocks gave market observers pause amid a slew of other factors influencing the oil market, including increasing geopolitical factors – in Iran, Libya, and Venezuela – potentially destabilizing global supply and high crude exports from the U.S.," AAA said in a statement.
Volatile gas prices
Those other factors have not only driven up oil prices this year, they've also increased gasoline prices.
Refineries purchase oil on the futures market for production, and what they pay influences what gasoline distributors pay and what retail gas stations charge consumers.
According to the AAA Fuel Gauge Survey, the national average price of gasoline is $2.86 a gallon, just a penny more than last week but eight cents less than a month ago. As usual, where you happen to be driving determines how much you pay.
Motorists in California are currently paying an average of $3.66 a gallon for regular and $3.92 for premium. But drivers in South Carolina are filling their tanks with regular for $2.53 a gallon.