---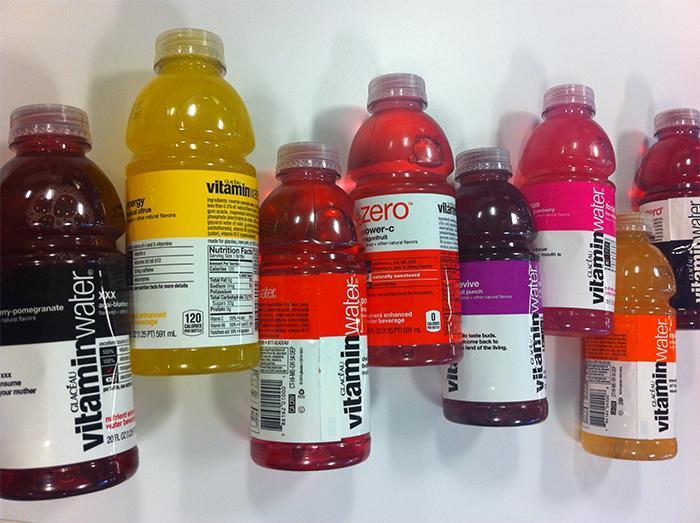 Coca-Cola's Vitaminwater has agreed to add "with sweeteners" to its label while dropping claims that the sweetened water provides health benefits. The agreement settles a multi-year legal battle with the non-profit Center for Science in the Public Interest (CSPI).
The settlement, if approved by a federal judge, resolves a lawsuit filed by CSPI in 2009, charging that the 33 grams of sugar in each bottle of VitaminWater do more to promote obesity, diabetes, and other health problems than the vitamins in the drinks do to perform the benefits listed on the bottles. 
The proposed agreement specifically prohibits a number of statements used on Vitaminwater labels over the years, including the statement "vitamins + water = what's in your hand," "vitamins + water = all you need," and "this combination of zinc and fortifying vitamins can … keep you healthy as a horse."
Health claims
The agreement prohibits Vitaminwater labels from claiming that the drink is formulated to "support optimal metabolic function with antioxidants that may reduce the risk of chronic diseases," or that it may reduce the risk of age-related eye disease or promote healthy joints, immune function, feelings of relaxation, or a "healthy state of physical and mental being."
The company must begin making the new changes within three months and complete them within two years.
Coca-Cola, which said it began phasing out such claims after the suit was filed, issued a statement saying that while it was still confident about its legal position, "it made no sense to continue this costly legal battle." 
---