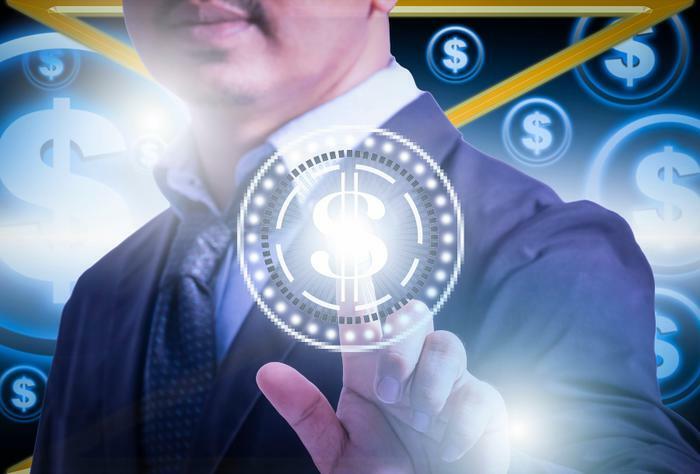 The idea of using cryptocurrency to pay for everyday purchases is gaining traction. Visa has announced it will allow the use of USD Coin (USDC), to settle transactions.
USDC is what is known as a "stablecoin," which is backed by the U.S dollar. Consumers using it will be able to settle a transaction with Visa with Ethereum, an open-source blockchain. Visa's partner in the project is Crypto.com, a large cryptocurrency platform. It may be offered to other partners later this year.
In a press release, Visa said support for digital currencies as a new type of settlement currency "marks an important step forward for Visa's network of networks strategy." The company said that strategy works to increase the efficiency of moving money. The fact that USDC's value is tied to the dollar makes it simpler.
Cheaper and easier
The standard way to handle the settlement process is to use a traditional fiat currency, but that system carries higher costs and complexities. The company says the ability to settle in USDC can ultimately help "crypto native" companies better manage their resources without the need to hold large quantities of different currencies.
"Crypto-native fintechs want partners who understand their business and the complexities of digital currency form factors," said Jack Forestell, executive vice president and chief product officer at Visa. "The announcement today marks a major milestone in our ability to address the needs of fintechs managing their business in a stablecoin or cryptocurrency."
The new partnership eliminates the need for Crypto.com, which has issued a Visa card, to convert cryptocurrency held in a wallet into a traditional currency -- like dollars or yen -- to settle transactions. When a cardholder makes a purchase using the card, the settlement will take place using the stablecoin.
Other players
Mastercard is also at work on paving the way for digital coins to be used in consumer commercial transactions. In August 2019, the company advertised to potential job candidates that they could "work at the cutting-edge intersection of payments and cryptocurrencies." 
Mastercard said at the time that applicants selected for these positions will "monitor cryptocurrency ecosystem trends" while developing new products.
Another payment system, PayPal, has embraced cryptocurrency in recent months. Late last year, the platform announced that it's allowing all users in the U.S. to buy, sell, and hold cryptocurrency by using their PayPal account.
The company said the move was driven by the COVID-19 pandemic and growing interest in digital currencies from both consumers and banks. The company said it will make digital currency available as a funding source for purchases at its 26 million merchants worldwide.