---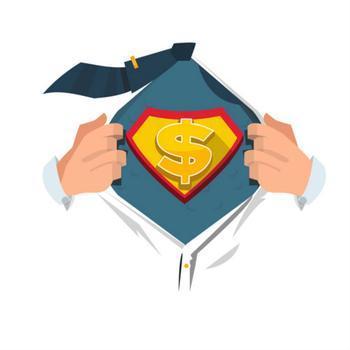 Tell a young person you want to help them improve their financial literacy and you might receive a glazed stare. Offer them a Marvel comic book and you might get a much more enthusiastic response.
Because of that, Visa says it has teamed with Marvel Custom Solutions to release a new comic, "Guardians of the Galaxy: Rocket's Powerful Plan." Just don't mention that the comic also teaches the fundamentals of money management.
Taking the conspiracy one step further, Visa has arranged to place the comic in public libraries throughout the country.
Libraries on board
"At Visa we believe that financial education is most effective when the public and private sectors work together," said Hugh Norton, Visa's head of financial education. "Our partnership with Marvel and the Public Library Association allows us to make financial education entertaining and engaging, while also offering educators a resource that introduces basic money management concepts to the classroom."
This isn't the first time Visa has gone the comic book route to try to reach young people before they develop bad financial habits. It teamed with Marvel in 2012 to produce an educational tool in the form of a comic book that was translated into nine languages, with a total distribution of 497,000 copies.
Darren Sanchez, Marvel Custom Solutions Editor, says the new comic will also get international distribution and will be translated into 16 languages.
"Working on this comic was a unique opportunity that enabled us to introduce core concepts about finance and savings using the Guardians of the Galaxy and Ant-Man in a fun, action-packed story," Sanchez said.
Pop culture appeal
Guardians of the Galaxy, a team of superheroes, appeared in a 2014 Disney film that made $773.3 million worldwide and became the highest-grossing superhero film of 2014. It also finished as the third highest-grossing film in North America of 2014.
Ant-Man appeared on the silver screen a year later, pulling in $519 million worldwide. Both franchises are well known to a global youth audience, not just from the films but also the Marvel comics.
While comic books are not normally found in public libraries, Felton Thomas, Director of the Cleveland Public Library, is happy to make the exception.
"This comic provides personal finance lessons in a way that excites children, and public libraries are the ideal place to make a resource like this available," Felton said.
Copies of the comic are also available through Visa's Practical Money Skills program.
---