---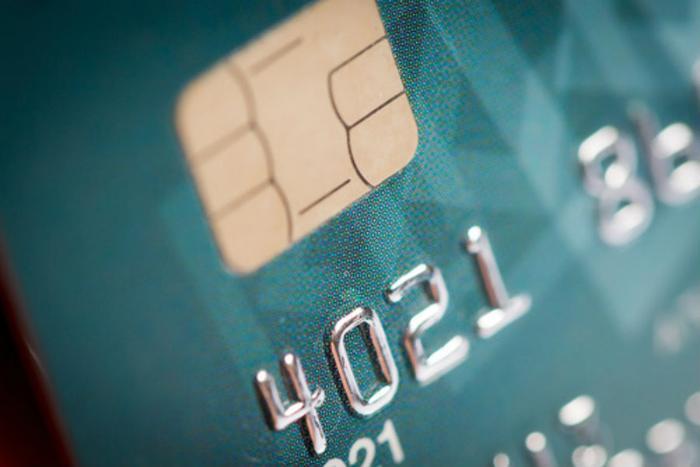 Ready or not, change is coming to the checkout counter October 1. That's when U.S. retailers and credit card companies will switch over to the chip based EMV system.
EMV stands for Europay, MasterCard, Visa, and uses chips embedded in the front of the plastic cards instead of the the strip on the back. The system is in use in much of the rest of the world because it's more secure and less vulnerable to hacking and fraud.
Consumers might not notice big changes October 1. Some retailers – and surveys suggest it will be many – will still be using the old system. But on October 1, the onus shifts to merchants, who will be on the hook in the event of a fraudulent transaction.
Payment Source, a publication covering the credit industry, reports a majority of merchants it has surveyed "have little to no knowledge" of the new technology that is going into effect in two weeks.
The National Retail Federation says its research shows 62% of consumers don't think the new chip card system provides enough security. 
Adding biometrics
Meanwhile, Visa unveiled what it believes will be the next step in card security this week – a new specification to use biometrics with chip card transactions. The specs can work with palm, voice, iris, or facial biometrics. The system is designed to work with the EMV chip industry standard to help ensure open and seamless solutions.
Using biometrics – a unique human characteristic to verify identity --is intended to prevent fraud, as well as make it easier to make a secure payment. Visa says its architecture enables fingerprints to be securely accepted by a biometric reader, encrypted, and then validated.
Match-on-card
The specification supports "match-on-card" authentication where the biometric is approved by the EMV chip card and never exposed or stored in any central databases. As an option, processors can validate the biometric data within their secure systems for transactions occurring in their own environments, such as their own ATMs.
Visa says it used the EMV chip standard as a foundation so its biometric cardholder verification can be easily integrated with the technology used by 3.3 billion chip cards around the world – and shortly, in the U.S.
"There is increasing demand for biometrics as a more convenient and secure alternative to signatures or PINs, especially as biometrics technologies have become more reliable and available," said Mark Nelsen, senior vice president of Risk Products and Business Intelligence, at Visa Inc.
Absa Bank, a wholly-owned subsidiary of Barclays Africa Group, will be the first to use Visa's specs in a trial this fall. Cardholders will use fingerprint readers at select ATMs instead of a PIN.
---