---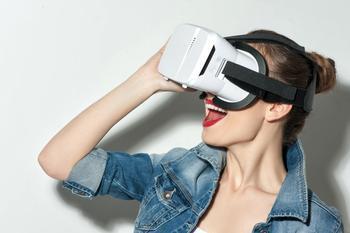 Software developers have been saying that virtual reality will hit consumers like a wildly hypnotic and habit-forming drug. Maybe, but a new study released today finds interest in virtual reality is, well, virtually non-existent.
The study of 3,000 Americans found that two-thirds of them were either unaware of virtual reality (VR) or didn't care anything about it, according to Horizon Media. 
Those who had some interest said they were most likely to use VR for travel, viewing infrequent live events (like the Olympics and SXSW), seeing concerts, and playing sports.
Gaming and viewing sporting events are usually mentioned as top drivers of VR usage but, in fact, rank at the bottom two interests for the general population. However, online conversation tells a different story, Horizon researchers said.
In an analysis of VR related posts mentioning one of these same six usage interest areas, gaming claimed a 93% share of the discussion, proving that gamers are by far the biggest drivers of online buzz. 
First frontier
"The research helps explain why gaming is the most likely first frontier for virtual reality devices," said Kirk Olson, VP, Trendsights at Horizon Media. "Core gamers aren't a large audience, but they're passionate about new technology. That makes them much more likely to pay for premium devices like Oculus Rift." 
The Horizon team said that 10% of negative conversation about virtual reality devices is connected to discussion about price, with many consumers saying the price of VR is prohibitive, with few consumers wanting to spend more than $250 on a virtual reality device, less than half the price of Oculus Rift.
"Samsung Gear VR and Google Cardboard are low-cost alternatives that lower the barrier to entry," said Olson. "That benefits marketers because the sooner we see more consumers using VR devices, the sooner we'll understand what they're truly good for. Not just what they can do, but what they can do that consumers CARE about. The 'caring' part is the key to creating meaningful and effective consumer connections."
---